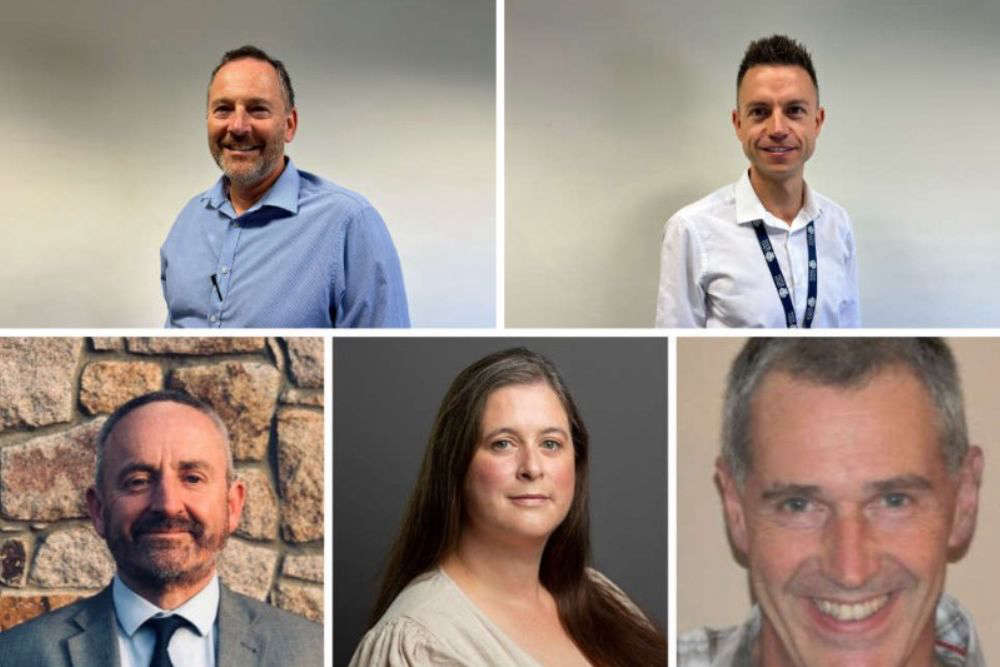 Three new 'critical friends' and two clinical advisers have been brought in to help ministers develop the plans for a multi-site hospital.
The three independent advisers appointed to work on the New Health Facilities Programme are Dr Nigel Minihane, Michelle Ryan and John Rogers.
They will help the Chief Minister and the Infrastructure, Health, Social Services, and Treasury Ministers with the NHFP.
The areas they will assure the ministers on include determining if their decision-making information outlines positives and negatives, and if it is comprehensive.
Dr Minihane is a GP who has been working in Jersey for over 30 years and is part of the Primary Care Body, which represents the views of GPs.
Michelle Ryan is the Director of a sustainability business and is co-chair for Jersey Maternity Voices.
Ms Ryan also has a background in finance, is currently chair for the Jersey Association of Sustainability Practitioners, and is an NED for Jersey Finance Limited.
John Rogers was previously the Director General for Growth, Housing and Environment and has a background in engineering with experience in providing strategic, project and engineering advice.
The 'critical friends' will meet with ministers monthly.
The role of clinical adviser to the programme will be shared by Jon Shenfine and Dr.James Grose.
They will give on-island medical leadership to support the NHFP team and work with the Health and Community Services and government teams to deliver a brief for the new facilities.
The government says they will help ensure any design provides 'the best configuration' for delivering healthcare.
Mr Shenfine came to Jersey as a general surgeon with a background in specialist Oesophago Gastric surgery and is an international academic who has supported two new Australian hospitals.
One of the hospitals he worked on was the Calvary Adelaide Hospital, the largest private healthcare facility in the country with around 350 beds and 16 theatres.
Dr Grose came to Jersey in 2021 and previously worked as a Clinical Lead for Palliative Medicine in Newport whilst lecturing at Cardiff University.
Now he is the Clinical Lead for Jersey Hospice Care and co-chairs the End-of-Life Care Partnership for Jersey.
Infrastructure Minister Deputy Tom Binet says the appointment of the advisers is part of the team's commitment to 'transparency, clear decision making sand rigorous governance'.
"I am also very happy to welcome two very knowledgeable clinical advisers to the team. Their clinical experience and expertise will undoubtedly prove extremely important as we begin to brief, design and deliver our multi-site facilities for future healthcare."