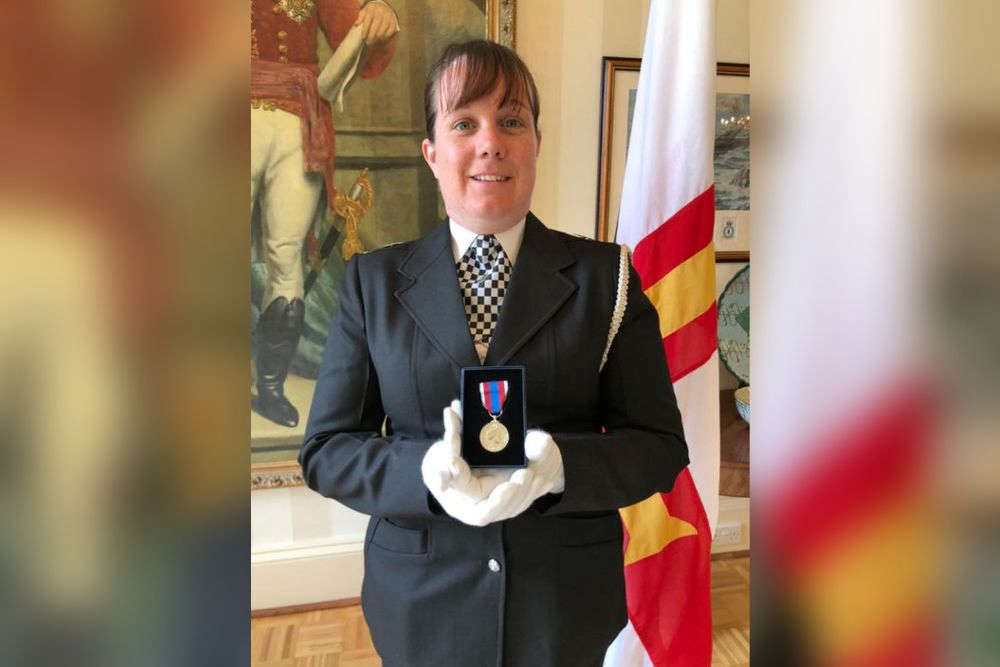 A Guernsey police officer preparing for her part in the official royal celebrations is the first islander to receive a Queen's Platinum Jubilee Medal.
Samantha Ormrod has been given the honour by the Lieutenant Governor Richard Cripwell during a special ceremony.
PC 116 has been presented wtih the award early because she will be in London over the Jubilee weekend for the Trooping the Colour.
A police officer in the island since 2014, she is one of the standard bearers for the force's Colour Party.
PC Ormrod has been chosen to join the Metropolitan Police in London next Thursday (2 June) to perform ceremonial duties as part of the Queen's Platinum Jubilee celebrations.
She will one of the officers lining the route along Horse Guards Parade.
PC Ormrod has described it as a 'huge privilege and honour' to be part of the occasion marking Her Majesty's 70 year reign.
Around 500 medals will be given locally to serving members of the emergency services and the armed forces.