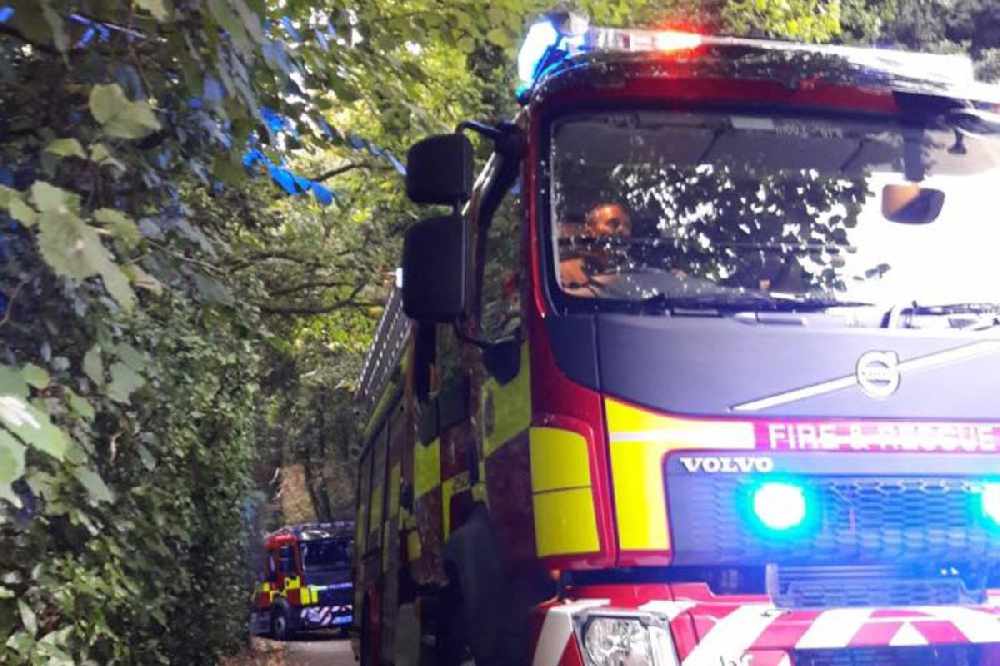 Sparks from an angle grinder are being blamed for a large fire at a disused vinery near Icart.
Firefighters were called to Rue Des Marettes Vinery in St Martin on Wednesday afternoon (11 January)
Guernsey Fire Service spent around four hours at the scene.
Station officer Nicholas Affleck says the glasshouses are being taken down, and sparks while cutting the old pipework probably lit pampas grass within them.
"Workmen were working there using a disc-cutter. That created sparks and set the undergrowth on fire."
An area 250 by 50 metres was affected.
"The service was there for a number of hours. They put cordon jets in and contained and surrounded it reasonably quickly, protecting some vehicles to one side.
It was put out reasonably fast."