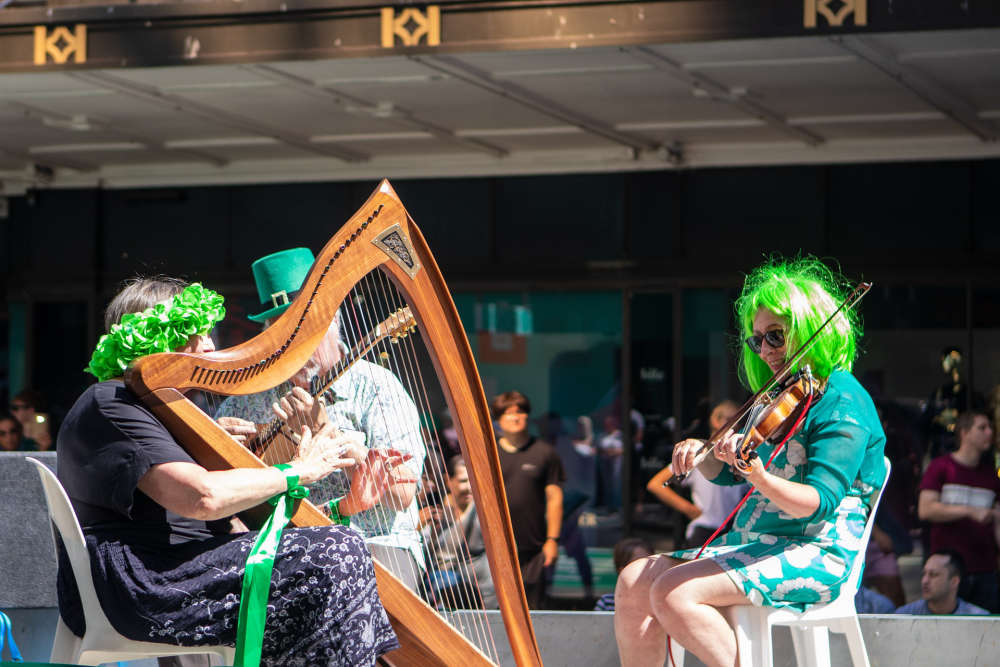 Jersey's Irish community will be celebrating St. Patrick's Day with a host of events in St Helier.
St Patrick's Day festivities commence today (17 March) with dancing, live music and classic Irish food.
The Parish of St Helier wants to build on the success of last year's inaugural St Patrick's Festival in Parade Gardens.
There will be performances from Irish dance troops including Celtic Storm and Cannon O'Rafferty, which will see young islanders from ages four to 17 taking to the stage.
Islanders will also have the chance to get involved with traditional Cèilidh dancing at 3pm on Saturday.
Jula Sutton, a dancer with Celtic Storm, says she hopes everyone gets involved, whether they have an Irish background or not.
"I think it's always such a nice thing to catch up with family and community that you don't get to see all that often and really just celebrate Irish heritage."
I mean there's so many incredible parts, with the language, the dancing - and it's really good to just have that celebration."
Randalls will be serving traditional Irish Stew, Soda Bread and Guinness.
Another way people can get involved is by joining the parade, which starts at 11am on Saturday (18 March) at West's Centre and will march down to Parade Gardens to the main marquee.
The Marquee is open from 12PM each day, with last orders at 10.30PM.