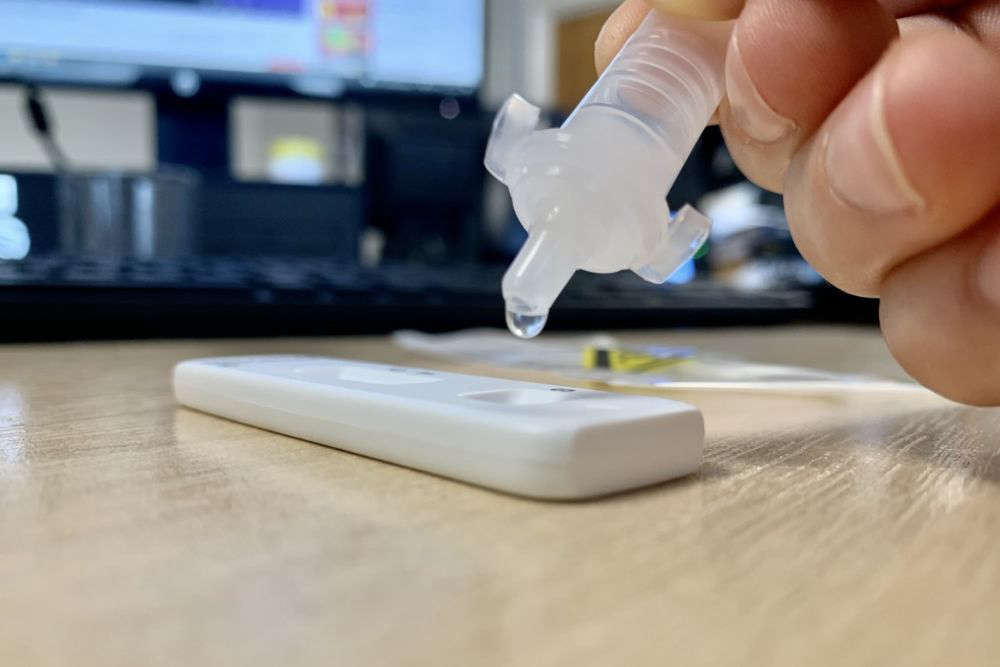 Since they became freely available to everyone, around 37,000 LFT packs have been picked up in Guernsey.
That equates to roughly 925,000 individual tests since they started being distributed on 18 October.
Dr Nicola Brink told Island FM that the majority of Covid-19 cases recorded in the island are identified from them. She said that she expects that figure to be around 70%.
At the last Covid-19 briefing, Dr Brink said that LFTs have become invaluable to contact tracing teams.
"It is really effective in minimising your period of contact tracing because if you lateral flow negative we know that your chance of transmitting the virus is extremely low.
So if you are negative one day and positive the second day what's happening is people are taking their lateral flow test in the morning, they were asymptomatic, they were negative yesterday so we have no contacts other than their household."
Officials are still asking islanders to take two lateral flow tests a week, preferably in the morning, as well as one before going to events.
Positive tests shouldn't be thrown away, but taken to a PCR test appointment and shown to officials there.
Negative tests should be disposed of in general waste bags.
Officials are, again, asking people not to stockpile tests if they still have LFT packs at home.