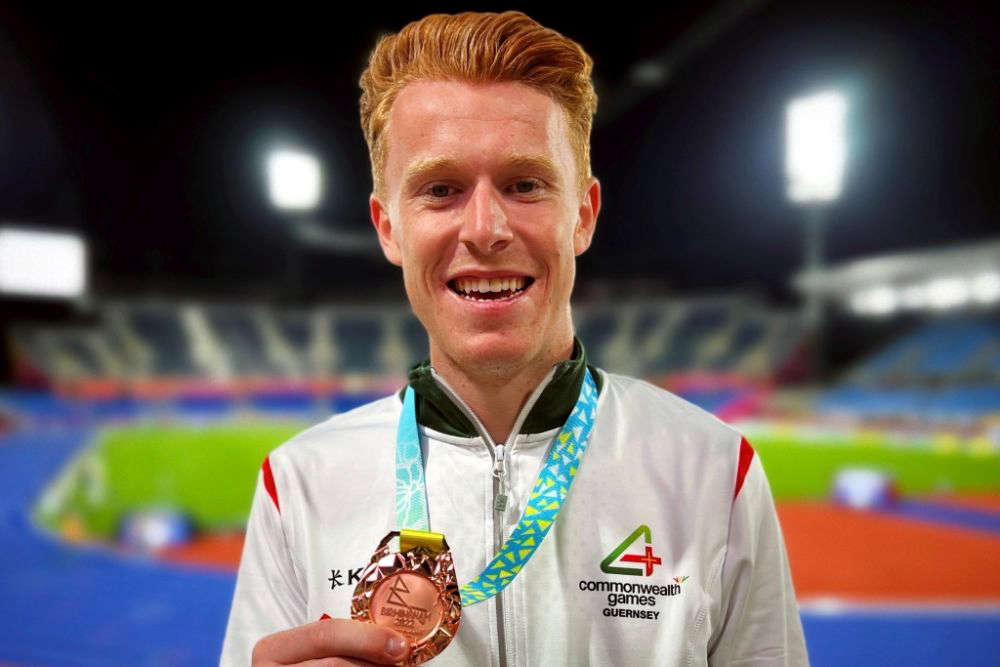 After his most successful season to date, 400-meter hurdler Alastair Chalmers says he is looking forward to a calendar of competitions.
Alastair Chalmers won Guernsey's first-ever track and field medal at the 2022 Commonwealth Games.
He has just returned from a training camp in Tenerife and says he is looking forward to three big competitions in 2023.
He hopes to attend The British Championships at the start of July, the Island Games straight after and then possibly the World Championships in Budapest in August.
Alastair says he is constantly pushing himself to achieve:
"I need to run 48.70 seconds to qualify for Team GB for the World Championships, so the standard is very high. My current personal best, which I ran at the British Champs last year, is 48.88.
My fitness is very good. I'm running better than I ever have so I'm very pleased with my consistency and to already be seeing slight improvements on last season
I am working to peak in August in time for the World Championships however I'll need to be in some serious shape around June/July time so I can qualify for the main competition."
THIS is why we all love the Games, isn't it!?

Guernsey win their first ever Commonwealth track-and-field medal, with an unbelievable race from @GsyAla to secure bronze ... and just look what it means!

Bravo, that man! You made HISTORY!#B2022 #CommonwealthGames pic.twitter.com/MMGf02fKWC

— Birmingham 2022 (@birminghamcg22) August 6, 2022
He said he looks forward to the Island Games being hosted in Guernsey:
"Competing in a home Island Games will be one I'll never forget.
The Games are such an amazing opportunity for young athletes to race at an international level.
They really helped me transition into the professional athlete I am now, so it'll be an honour to race on my home track in front of friends and especially family, who were there supporting me from day one."