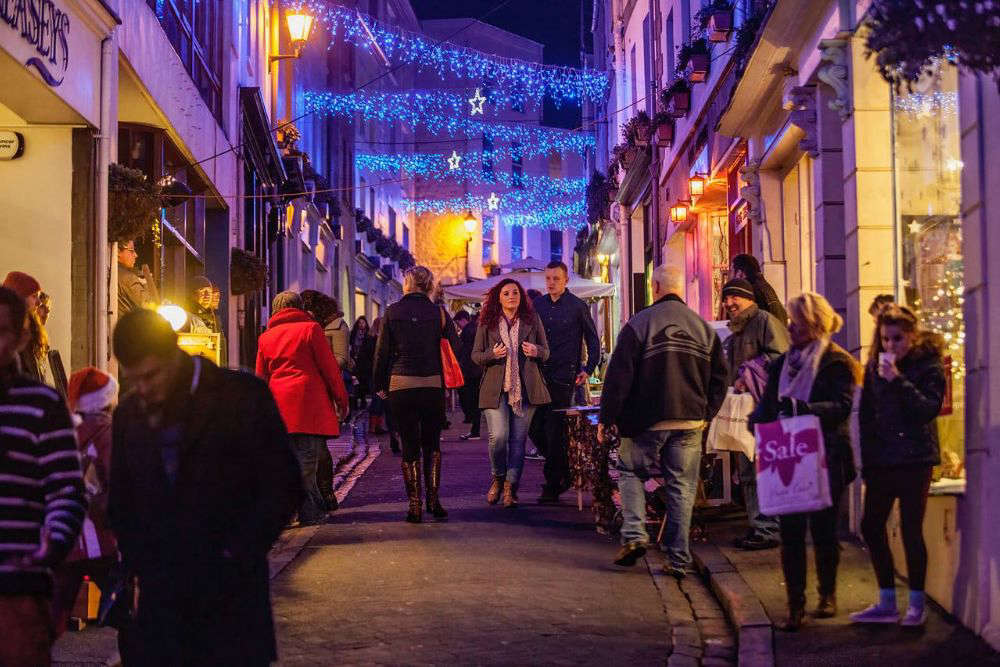 Light switch-ons, extra shopping hours, and extended parking times as Guernsey prepares for the festive period.
Tonight (24 November) marks the start of 2022's festivities as the Tree of Joy has its lights turned on.
Three young boys will help with the switch on in memory of their mum, Chloe Hillier, who had bowel cancer and died in August.
From 5pm, sons Jake, Shaymus and Joseph will push the big red button, hoping to spread awareness of early cancer diagnosis.
Jerry Girard from the organising charity, the Rotary club, explains that they like to give this privilege to deserving children.
"One of the things we've been trying to do over the years is bring joy into a child's life who has had a misfortune. It could be that the little child is not very well or - in this case - the three boys sadly lost their mother."
The lighting of the Weighbridge Roundabout's ahead of Father Christmas' return to St Peter Port on Saturday (26 November) for the Christmas lights switch on.
Hundreds of islanders are expected to head to Market Square this weekend to see Santa and his elves light up Guernsey's town centre.
Special access is being given to islanders with limited mobility to view the Christmas lights over the festive period.
During set times throughout December, Traffic & Highways will allow pensioners and motorists holding a valid disabled person's badge to drive through Smith Street, the High Street and Le Pollet.
Meanwhile, shoppers grabbing gifts for friends and loved ones will have more time to pick their presents.
Hundreds of 2-hour spaces at North Beach, and on the Albert and Crown Piers will become 3-hours.
These changes will be in place from 26 November until 3 January, so islanders can support local businesses.
Spaces on St Julian's Emplacement can also be used when Thursday late-night shopping events take place.