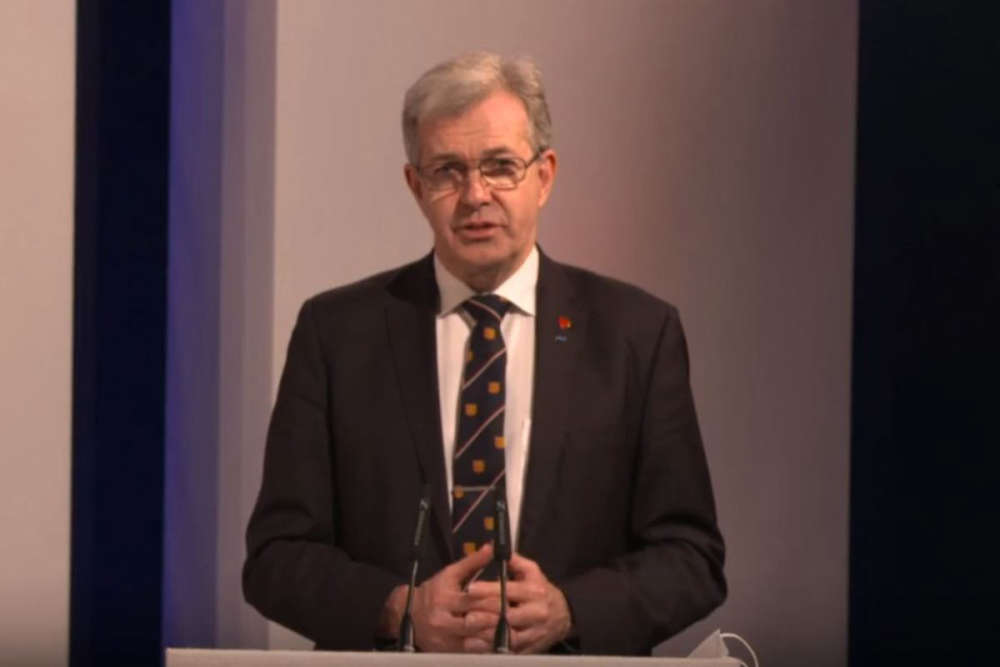 Chief Minister John Le Fondré has lost his seat in Jersey's States, along with Home Affairs Minister Gregory Guida.
It's the first time an incumbent leader has lost in an election.
Independent candidate Kirsten Morel topped the poll with 2688 votes.
Newcomers Hilary Jeune, Elaine Millar and Andy Howell, also independents, took the other three seats in the constituency.
The declaration brought more disappointment for the Jersey Alliance party, with Deputy Hugh Raymond also losing his seat in the Assembly.
The assistant minister with responsibility for sport has recently undergone heart surgery in the UK and has not been on the campaign trail in recent weeks.
The full results were:
Gregory Guida (Jersey Alliance) - 1,166
Andy Howell (Independent) - 1,722
Hilary Jeune (Independent) - 2,601
John Le Fondré (Alliance) - 997
Elaine Millar (Independent) - 2241
Kirsten Morel (Independent) - 2688
Hugh Raymond (Alliance) - 421
Mary Venturini (Independent) - 925