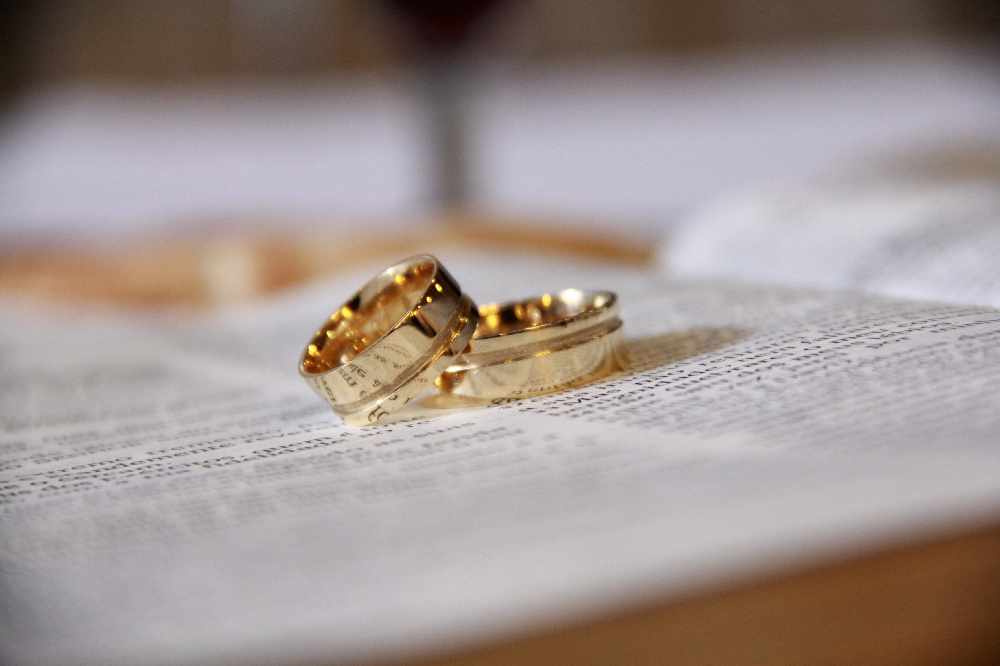 From 2023, Guernsey's tax law will change to ensure everyone is treated equally and as an individual.
Currently, only one partner in a marriage has responsibility for managing tax affairs.
In heterosexual marriages, men are automatically given that role, while it is the oldest person in a same-sex civil partnership that bears the responsibility.
The States has announced this is changing.
When married couples submit their 2023 Personal Tax Return in 2024, this will be the first time that declarations will be completed individually, with partners using their own Tax Reference Numbers.
Director of the Revenue Service, Nicky Forshaw explains what islanders should expect:
"Each spouse that currently shares a tax reference with their partner will be issued with a new tax reference number in October. If they receive a coding notice, they will receive that as normal in November, and it will only be in 2024 when they first need to complete their own independent tax return."
She added that currently, more than 20,000 islanders use online accounts to manage taxes, and they expect more people will do so.
"We encourage everyone to sign up for a new online MyGov account and use that to file their return online. It's simple, it's easy and you can tailor it so its simpler to complete and it does remember details for future years."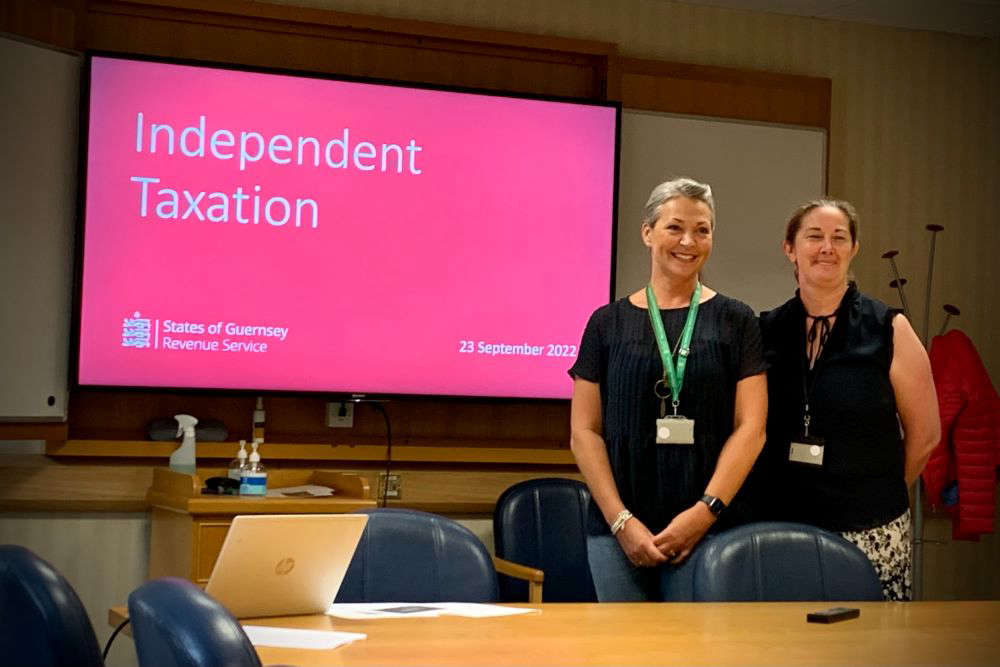 Pictured: Head of Service Delivery for the Revenue Service Sarah Davies and Director of the Revenue Service Nicky Forshaw at a presentation for the Independent Taxation changes.
The change will effectively mean that 12,000 people will become "new" customers for the Revenue Service.
Sarah Davies, Head of Service Delivery for the Revenue Service, says this change will recognise all taxpayers as equal and independent individuals:
"It's about making sure everyone is treated independently across the service.
Most jurisdictions around the world treat taxpayers individually. It's bringing us up to more international norms and also it will align income wth social security contributions, which is on an independent basis as well."
Read more about what the change will mean for you at www.gov.gg/independent-tax