The Ladies College Canto choir has joined other young choirs from across the UK on a song about marine pollution.
In November 2021 David Smart, an American-based music producer, visited Guernsey to record the voices of The Ladies College Canto Choir.
The group used the island's Apocalypse Studios, with music teacher Jean Owen directing.
Following Covid delays, the single "Our Only World " is released today.
The song, which features other children's choirs from the UK, focuses on the impact of ocean pollution.
Chantal Harrison, a friend of Mr Smart, lives in Guernsey and recommended the local choir:
"My daughter belonged to the Canto Choir at the Ladies College.
I just said we have a lovely choir over here and it might be worth sending some information on them and see what David thought, and they got the job."
She says the anti-pollution message is important to spread:
"We are hoping this will have an effect where other schools will want to get involved and learn the song and put this really strong message across."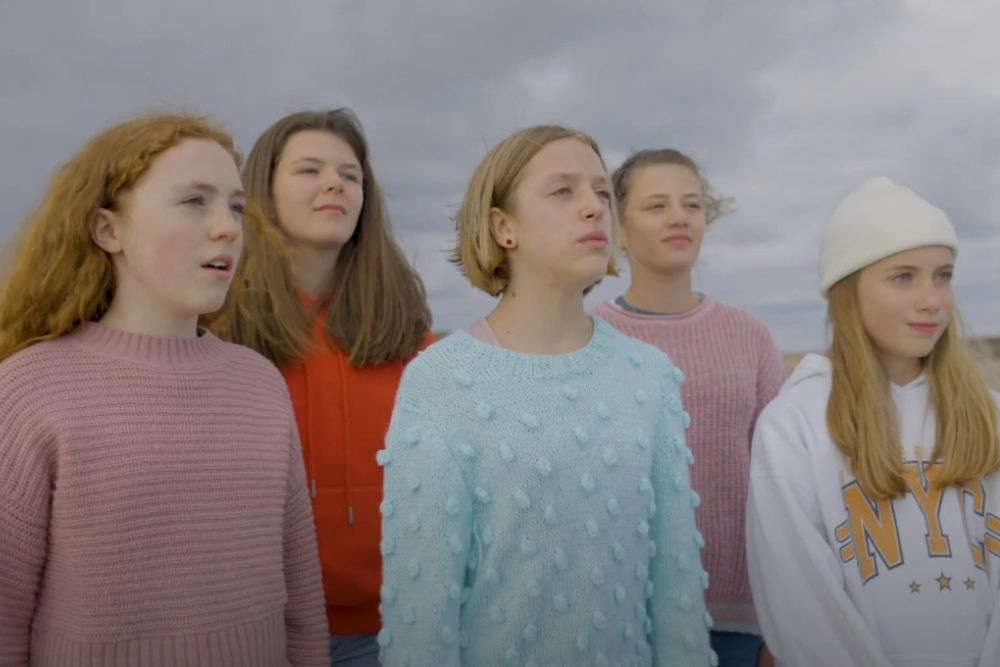 The Ladies College students feature in the music video.
David said the Guernsey choir were excellent to work with:
"They were lovely girls, obviously drilled very well by their music teacher who has been working with them for several years.
It was lovely to go over and record them. They had rehearsed very well.
This was the first time that many of them had been in a studio, so it was quite daunting for a lot of them.
Singing with headphones isolates your voice and sometimes it is a bit difficult to pitch, but they did fantastically well."
He said the children appreciated the opportunity:
"Ever since Britain Has Got Talent and those talent shows have come out it has been a dream for a lot of children to perform.
I think it is really beneficial for children to be involved in music, dance, and movement - I think it is a valuable part of their education."