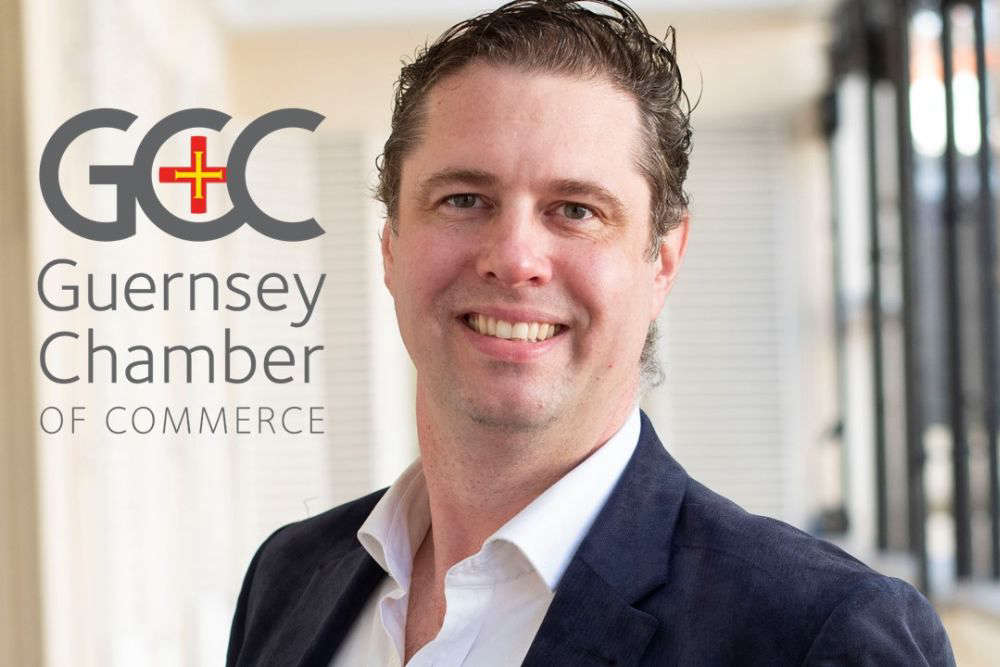 Chamber's finance lead, Stephen Rouxel.
Guernsey's Chamber of Commerce says GST is a solution, but not a good one.
Chamber's prepared an analysis of the tax proposals that will be debated on 25 January and an assessment of what it sees are the key issues.
It agrees that Guernsey's public purse faces a shortfall in the coming years, if States spending continues at its current rate.
Chamber says that the ageing population will reduce the tax take and put a strain on healthcare, but that not enough has been done by the States to tackle these issues.
It is concerned that deputies, and the public, are being offered a stark choice, which doesn't tell the whole story:
'"Chamber's Executive is concerned that what has been presented in the Tax Review is essentially a fait accompli. The argument presented is that there is a hole and that either there needs to be cuts to core service or GST must be introduced."
It says Guernsey needs to save for its future to avoid or lessen the predicted future deficit.
Adding that while GST is a viable option, it's not a good one.
Chamber says now may be the time to thoroughly examine all of the tax options, including corporation tax and behavioural taxes.
It says now is the time for government to act:
"Policy and leadership is urgently needed from the States, focused on increasing Guernsey's workforce size and productivity. This would reduce the requirement for tax rises."
"Critically, this government needs to take serious steps to address the potential cost savings that are achievable. Government needs to produce a cost savings plan."
Chamber wants businesses and individuals to read its proposals and the complete an online survey.