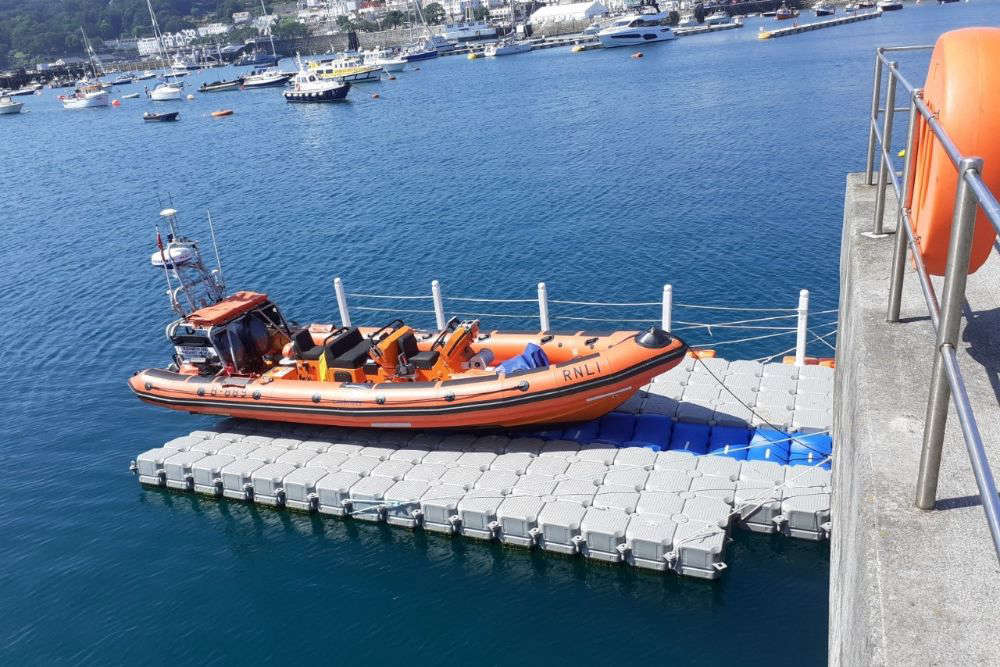 The RNLI's Atlantic 85 class inshore lifeboat at St Peter Port
The evening's rising tide strands two children and the adults who waded out to rescue them.
The emergency services were phoned at just after 6.30pm on Thursday (18 May).
Two children had became stranded on Houmet Besne, the islet just to the east of Bordeaux harbour.
The two adults who tried to get them off also became stranded, and the currents at Bordeaux are notoriously strong.
St Peter Port's inshore lifeboat was launched at 6.30pm and had put the four safely ashore at Bordeaux pier by 7.05pm.
Last week, the RNLI announced that the vessel had become a permanent addition to its life-saving assets in Guernsey.