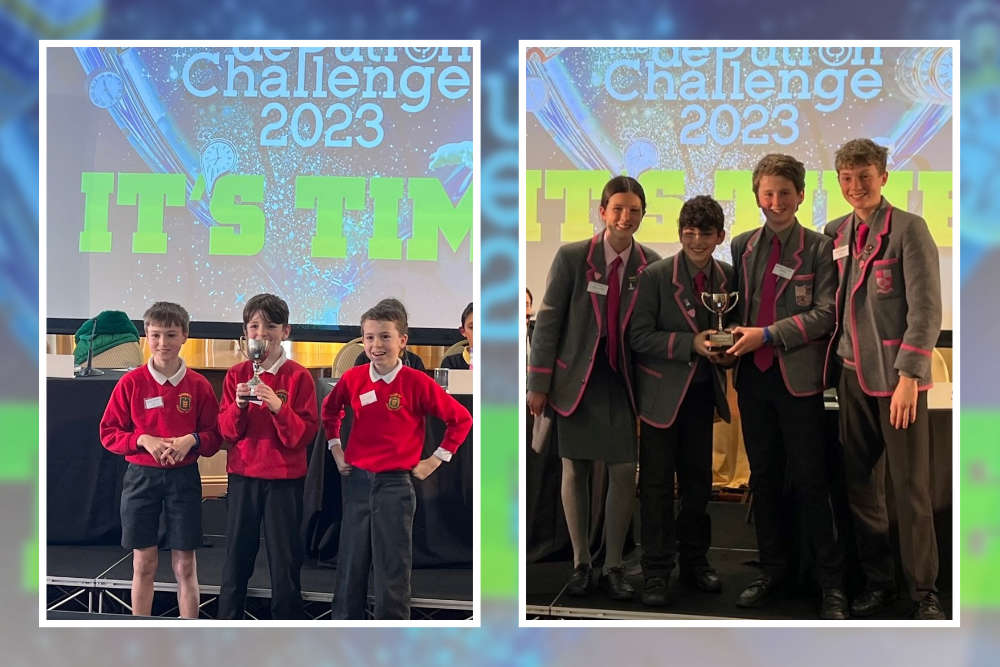 Both Jersey and Guernsey teams have won at the finals of the de Putron School Challenge.
Guernsey's Vauvert Year 6 team took home the trophy for the inter-islands primary challenge by a five-point margin, scoring 33 overall.
Nathan Sanders, Finn Davidson and Soren Brun, the team from Vauvert Primary School, were delighted with their victory.
"We didn't think we'd get this far. I it's amazing! It was great to have the whole year group here cheering us on."
Later on in the day, Jersey's St. Michael's Preparatory School's Year 8 team bagged the secondary school age trophy with 28 points at the event in Les Cotils, beating Guernsey's Elizabeth College by 11 points.
The winning team was Isaac Weston, Benjamin Carnegie-Bedlow, Georgina Drummond and Bertie Maclean:
"We feel amazing to have won. We want to thank everyone who came down to support, to the organisers and the Ana Leaf Foundation. It was a great event."
The de Putron Challenge showcases the brightest young minds across the islands in a general knowledge, maths and creative-thinking quiz.