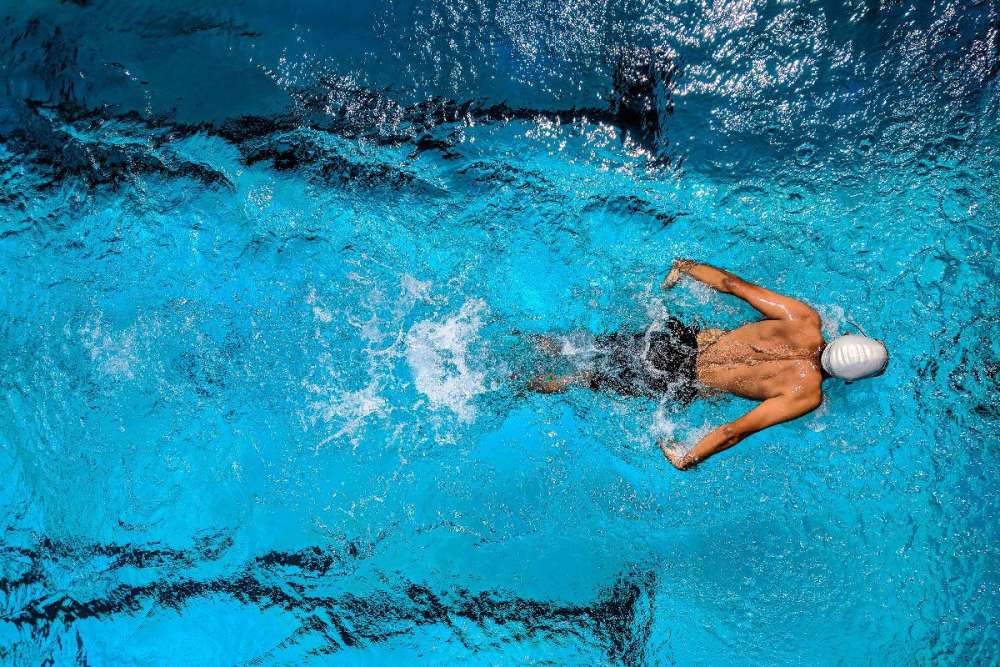 Beau Sejour's pool will be closed or partially closed at certain times over the next few weeks because of staffing issues.
There will be times when the smaller heated pool is closed and times when the pool is only open for lane swimming.
Head of Recreation Services, Sam Herridge, says they are struggling to hire enough lifeguards.
"A lifeguard is actually quite a qualified role, so they need to have pool lifeguard qualifications, they need to be competent, they need to be undergoing monthly training, so it's a role we're really struggling to recruit to at the moment."
She adds that many facilities across the UK have reported lifeguard shortages this year, which is thought to be an unforeseen consequence of the pandemic.
"Let's hope we get some applicants and some people willing to do the training and wanting to join the family up here at Beau Sejour, so we can get back up and running hopefully sometime in the near future."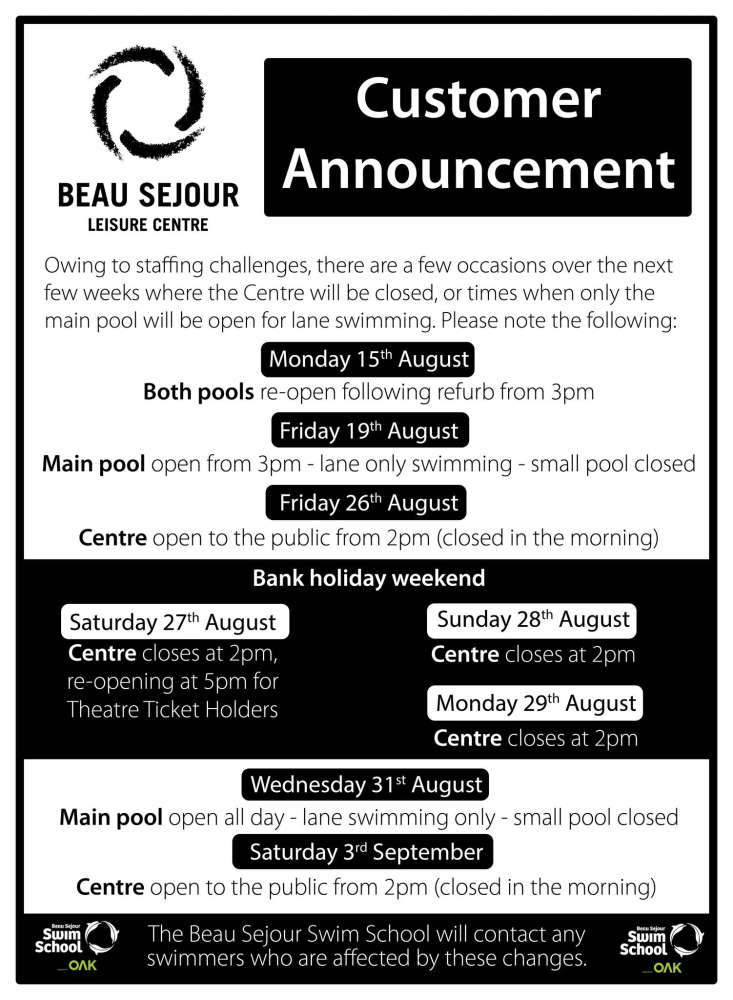 A list of the affected dates.
A National Pool Lifeguard Qualification course is taking place in October to help boost the number of trained lifeguards on-island.
The Beau Sejour pool has just reopened following a four-week long closure for improvement works.
A new surface has been laid around the pool and cracked windows have been replaced.
The work was timed for the school summer holidays because it is usually its quietest period.