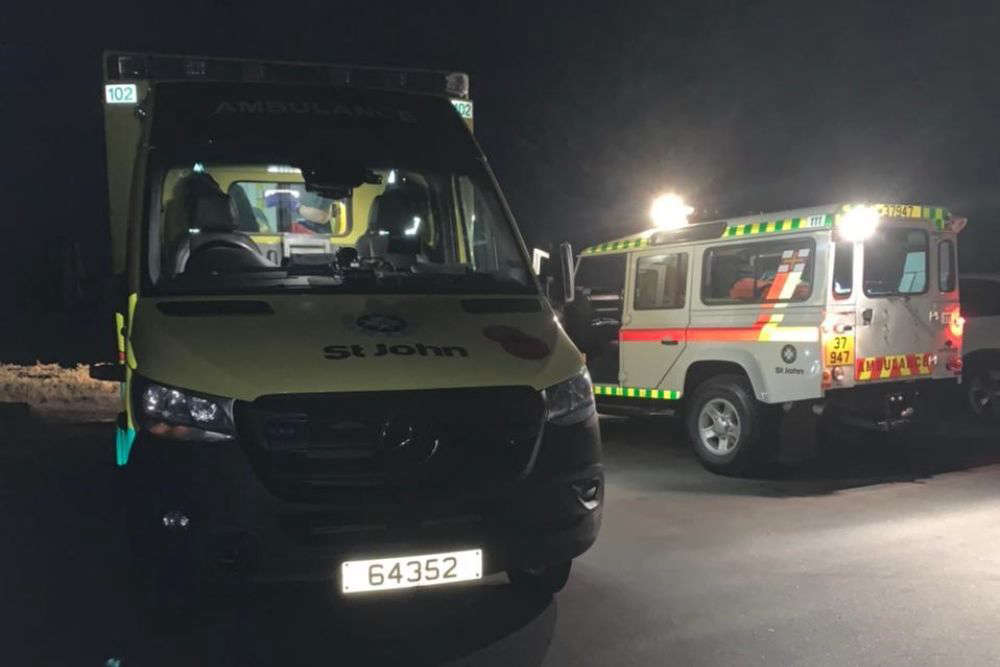 Picture courtesy of the Emergency Ambulance Service.
The St John Emergency Ambulance Service used its all terrain Land Rover to get patients across the causeway.
Paramedics from St John were called to Lihou island twice in as many days, following two medical emergencies.
The first was on Thursday afternoon (11 August) and the patient was taken back across the causeway at low tide in the Land Rover ambulance and then transferred to a road ambulance, from where they were taken to hospital.
Late on Friday night (12 August) there was a second 999 call from Lihou.
The person was assessed by a doctor on the phone and, as it was low tide, the Land Rover was again used to collect them and transfer them to a road ambulance and then on to A&E.
Paramedic Steve Torode says both rescues went well:
"The incident on Friday had the added challenge of being during the night. Both operations involved good planning, coordination, communication and teamwork.
We worked closely with the Lihou warden, who has a great deal of local knowledge of the island, tides and causeway."