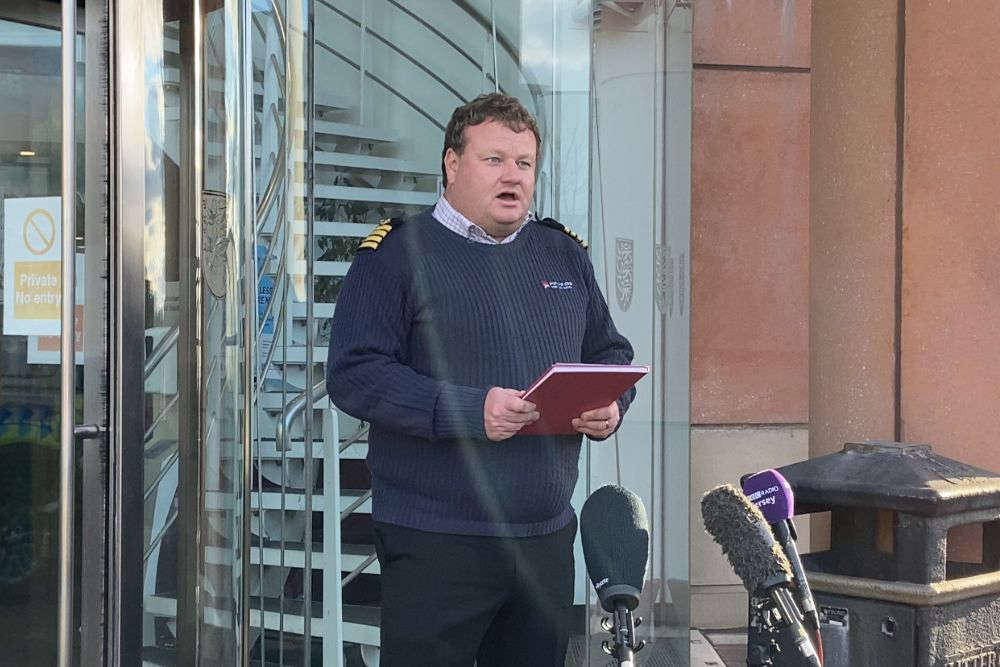 A remote vehicle is being brought in to pinpoint the location of a sunken Jersey fishing trawler as the search for three missing crew continues.
Their fishing boat collided with the Commodore Goodwill at around 5.30am today (8 December)
The vessel is believed to have sank in 40 metres of water off the island's west coast.
The skipper of the L'Ecume 2, Michael Michieli, and two crew members were onboard at the time of the collision.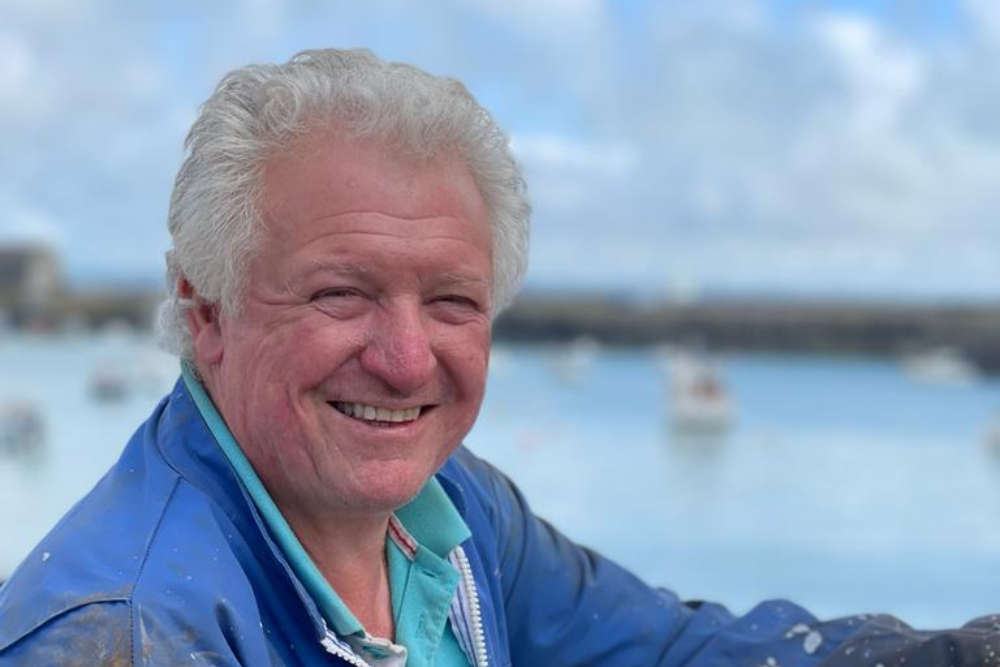 Michael Michieli's family sent this photo to the media.
Jersey's All-Weather and inshore lifeboats have been deployed as well as Guernsey's All-Weather lifeboat, two French rescue helicopters, the Channel Islands Air Search plane and a French Naval plane.
The Ports of Jersey pilot boat and Jersey Fisheries RIB have also been on scene.
Ports of Jersey Harbour Master Captain Bill Sadler has been giving an update.
"A large number of fishing vessels have been helping with the search and I would like to express my thanks to them.
We have also deployed drones, beach lifeguards on jet skis and Honorary Police officers on the beach."
Louis Jackson is a fishmonger and says the island's fishing community is in 'pure shock'
"We're clinging to hope that there is still going to be survivors from what's happened.
It's just unbelievable how it's happened - almost ridiculous that it has happened with the size of the Goodwill and all the technology it has on board."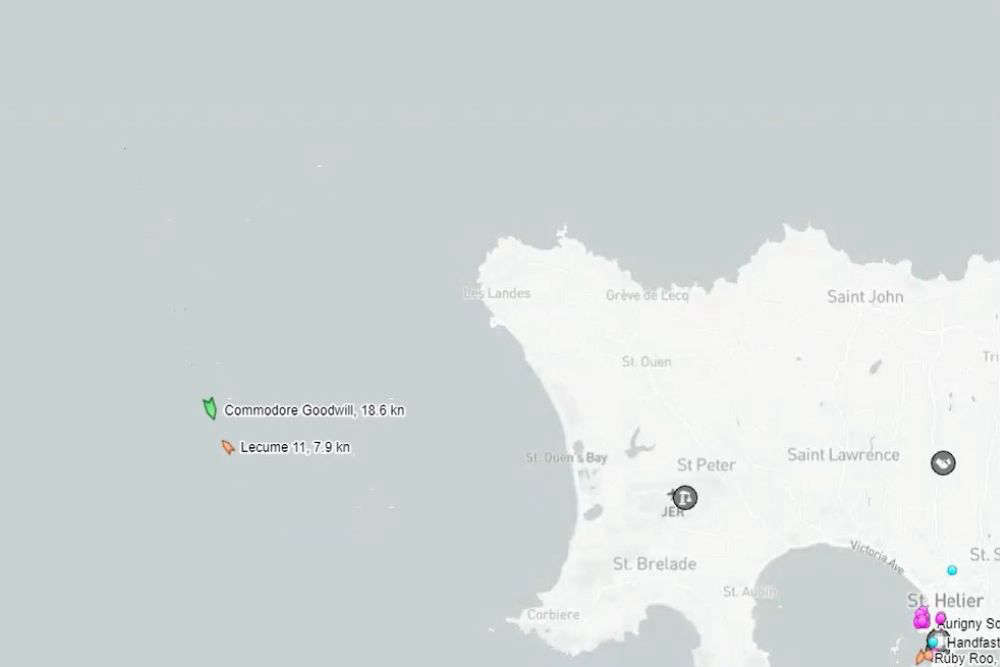 The moment the vessels collided - on MarineTraffic
The damaged Goodwill is currently docked in Elizabeth Harbour as the operation continues.
Earlier today Condor Ferries issued a statement about the incident.