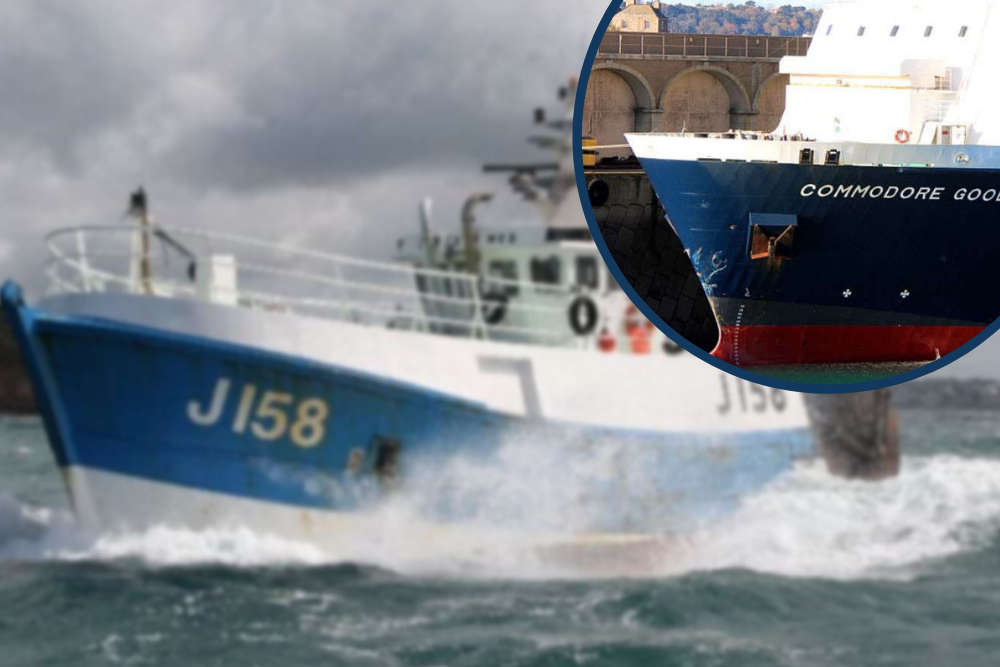 CCTV evidence shows what the three crewmen of the L'Ecume II were doing in the hours before the disaster at sea.
Two researchers working on Operation Nectar have spent six weeks analysing 165 hours of underwater footage of the wreckage of the sunken trawler.
Investigators have also looked at other CCTV footage that captures the crew's movements in the hours leading up to the collision with a freight ship.
Additionally, more than 300 of 400 lines of enquiry and been completed, 80 witness statements taken and 170 items of property documented.
Officers working on the investigation believe they now know the extent of the damage to the vessel and its positioning.
Senior Investigating Officer Andrew Shearwood says reviewing CCTV has been the most significant part of the workload.
"The amount of work the team has undertaken over the last few months – as an investigation team of 12 people – has been remarkable."
"It has also identified where further evidential opportunities are to be found when the wreck is raised."
Officers hope that recovering L'Ecume II from the seabed will provide more evidence and help investigators find more answers.
Once the boat is on land, specialist police officers will search it meticulously at a secure location.
A forensic team will gather evidence from the wreck and record the damage to it.
"The investigation is complex and there will be many more months of work ahead for the investigation team."
Three fishermen were onboard the trawler when it collided with the Commodore Goodwill on 8 December 2022.
Jervis Baligat and Larry Simyunn were found in the weeks following the tragedy, but their skipper, Michael Michielli, remains missing.
"We continue to work closely with Ports of Jersey and Government around the logistics of raising the vessel."
"Once the wreck is raised, our primary objective is to search for Mr Michieli."