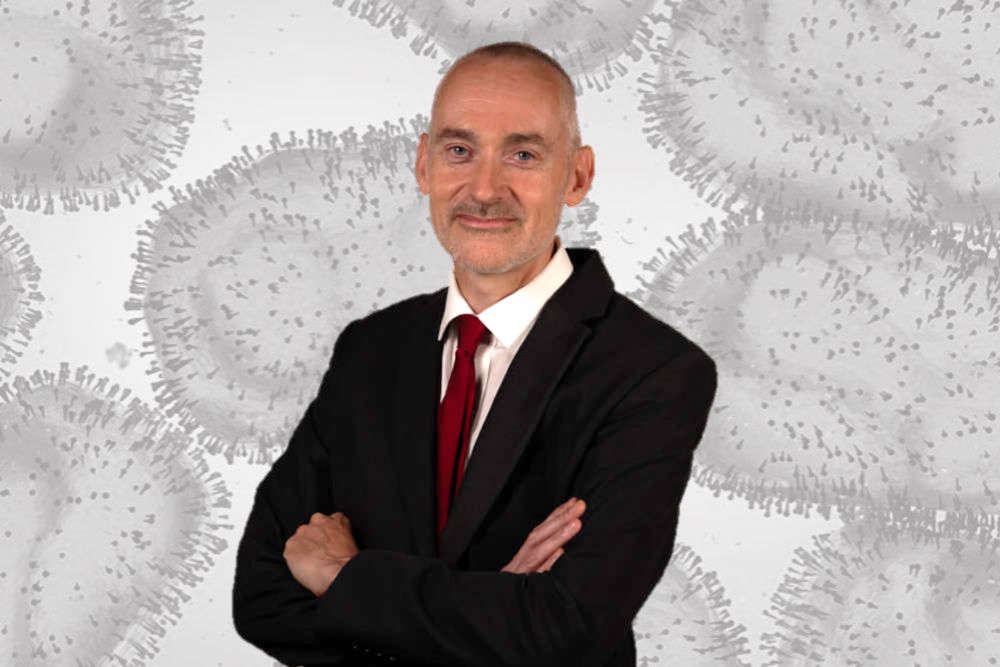 Professor Peter Bradley, Jersey's Director of Public Health
Jersey won't need to return to Covid-style restrictions to protect against monkeypox, according to the Director of Public Health.
Professor Peter Bradley says the virus requires much closer contact to spread from person to person than coronavirus, so it can be treated as and when someone is found to have caught it:
"We're not going to see anything like the measures that were brought in to deal with the [Covid-19] pandemic, where things were spreading very easily between people.
It's a very different situation, with the majority of people getting over this infection on their own. However, as we would for any other infectious disease which can pass from person to person, there will be individual advice."
In the UK, anyone who has been in 'high-risk close contact' with someone who has monkeypox has been advised to self-isolate for three weeks and avoid children.
Anyone with symptoms is urged to call ahead and contact their GP or the island's Sexual Health Clinic
The number of people with monkeypox has continued to slowly increase across Europe, with 56 known cases in the UK.
Professor Bradley says we can't rule out someone in Jersey catching it - but if that happens, it will be dealt with in a 'much more normal way' where the person with monkeypox and any close contacts are told to stay at home - rather than needing island-wide restrictions.
"The vast majority of people who catch [monkeypox] will get better on their own.
There are vaccines that can be given after people have been exposed to the virus, which offer even better prognoses.
People do become ill in a very small number of cases so we have to prepare for those, but in the vast majority of cases, people who catch it will just be asked to stay at home."
Last week, Public Health issued advice for anyone with unusual rashes or lesions on any part of their body to seek medical advice.