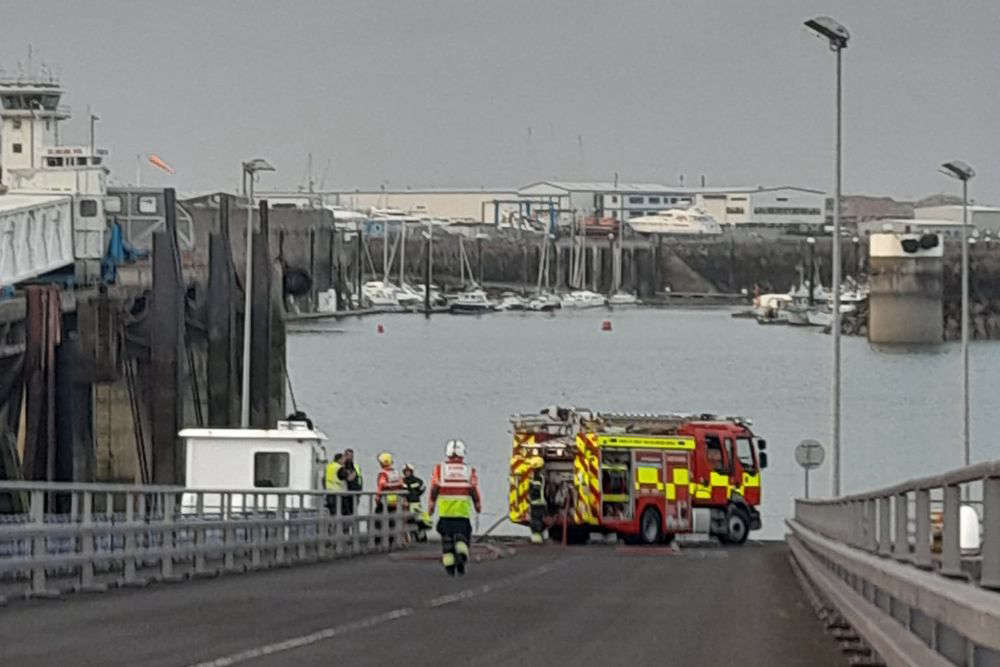 Firefighters attended St Helier harbour early this morning (26 May), when a fault on a ferry ramp activated the automatic alarm.
Crews responded to the alert on the link span ramp at the Elizabeth Terminal at 5.15am.
Smoke was found in a compartment inside the ramp containing pumping and electrical equipment.
At approximately 0515 this morning Jersey Fire and Rescue responded to an automatic fire alarm activating on the link span ramp at Elizabeth Terminal.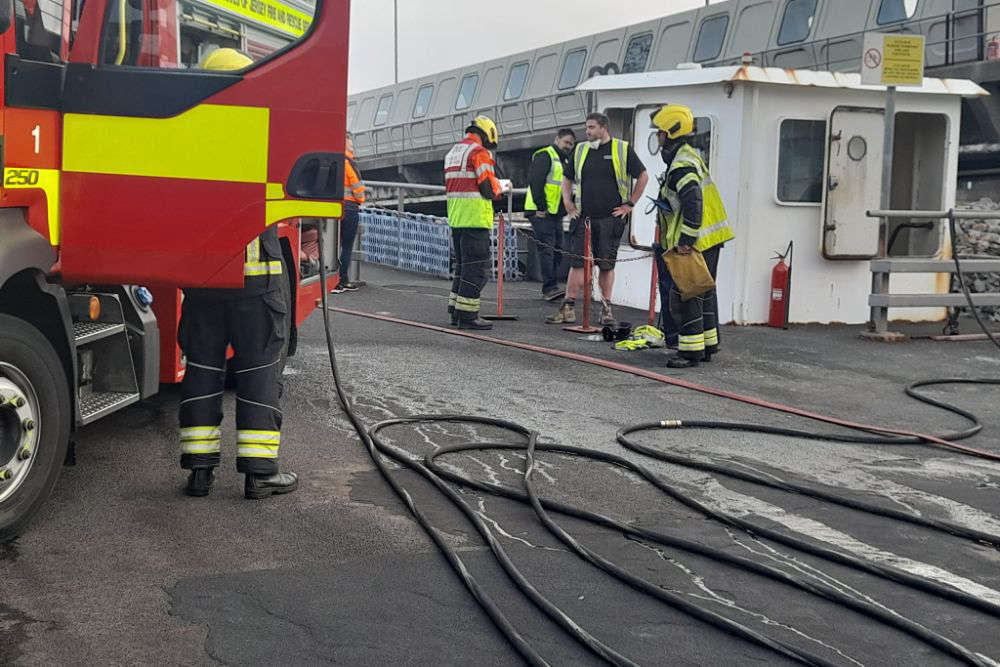 Two firefighters wearing breathing apparatus were sent in and determined the cause be an 'an equipment malfunction'.
Watch Commander Ryan has thanked Ports of Jersey staff for their 'invaluable assistance in an unusual location'.
Ports of Jersey says it called the fire service as a precaution when the alarm sounded and that a a minor issue was identified, but there was no fire or heat.
"Both ferry ramps are working and have already been used this morning. There were no delays to the Condor Voyager."
Last night Green Watch dealt with a blaze at the garage of a home Five Oaks.
Photos: JFRS