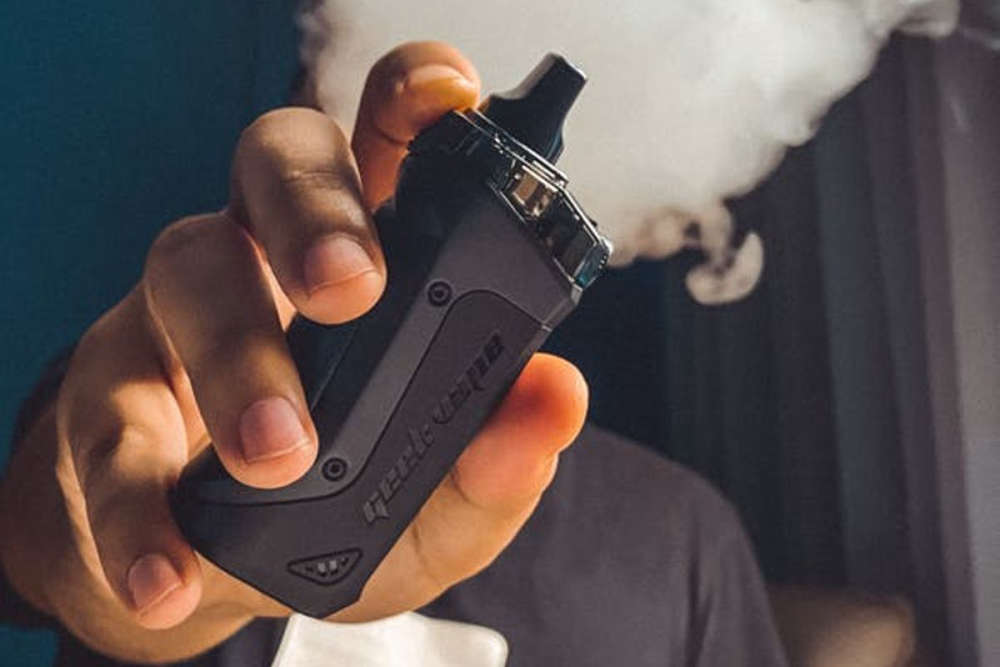 The former head of Guernsey's Health Committee says action needs to be taken now to outlaw the sale of vapes to children.
The Health Committee says while it recognises making the sale of vapes to under 18s illegal is a priority, work is still at an early stage.
The Director of Public Health, Dr Nicola Brink, says getting a Policy Letter together is taking time, because the department is busy:
"I think they're hoping it'll be completed before the end of the year. They've obviously got a lot of competing priorities, so I think they're working on it as fast as they can."
The sale of any vaping products to the under 18s is illegal in both Jersey and Britain, and this week Rishi Sunak said he'll close a loophole allowing free samples to be given to children.
Deputy Heidi Soulsby, who was in charge of the Health Committee for a number of years, says it's time to act locally now:
"I'm concerned that we haven't got any regulation at the moment. We seem to be behind the curve compared to other jurisdictions. It's quite disappointing because when it came to tobacco, we were quite ahead of the curve, and we really saw a difference when it came to (reducing) tobacco use. I've got a real concern that the longer we don't have regulation, the bigger the impact on young people in particular."
She fears the effect vaping will have on children's health:
"We've already seen that there are problems in schools with children having access to vapes. I think some are becoming addicted, which is a real concern. I think regulation is very much needed."
The Combined Substance Use Strategy 2022 Annual Report was published on 31 May. One of its targets is:
'Approval from the Committee for Health & Social Care to continue work to move toward regulating e-cigarettes in line with UK regulations.'