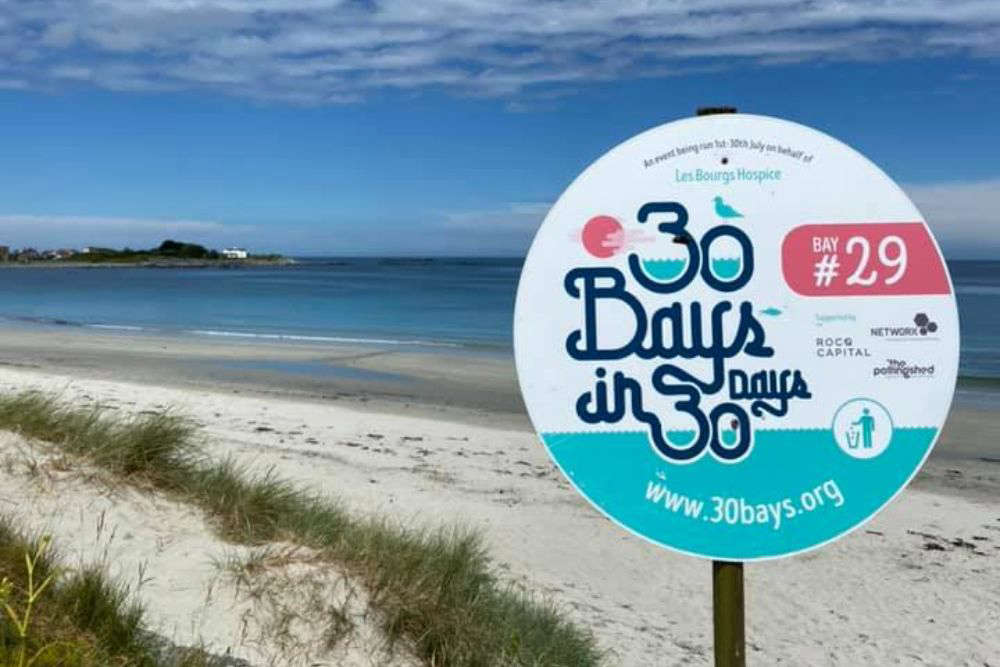 Hundreds of islanders are taking the plunge every day this month for the 30 Bays in 30 Days challenge.
They'll take on a sea swim at a different beach each day in July to raise money for Les Bourgs Hospice.
The first dip is a ticketed organised event in Vazon Bay at 6.30pm on Friday (1 July).
There'll be another at the mid-point (15 July) at the newly-refurbished La Vallette bathing pools, which has been added as a destination for the first time in place of Petit Port.
"Despite our obvious disappointment about Petit Port we are very excited to add the bathing pools to the list. The Vive La Vallette team have done an incredible job of upgrading this Community facility so we wanted to help to encourage people to visit and use it during July with a view to them continuing to use it all year-round". - Liz Stonebridge, founder.
A scaled-down version - 9baysin30days - is tailored for young families or those with mobility issues. It takes swimmers to the easier to access beaches which also have a kiosk, toilets and parking.
The task is to swim at least 30 strokes, ideally one one in each of the 30 designated beauty spots.
There will be a group closing swim on 31 July at 5pm at Cobo bay.
More information about the event, including how to register, can be found at www.30bays.org.