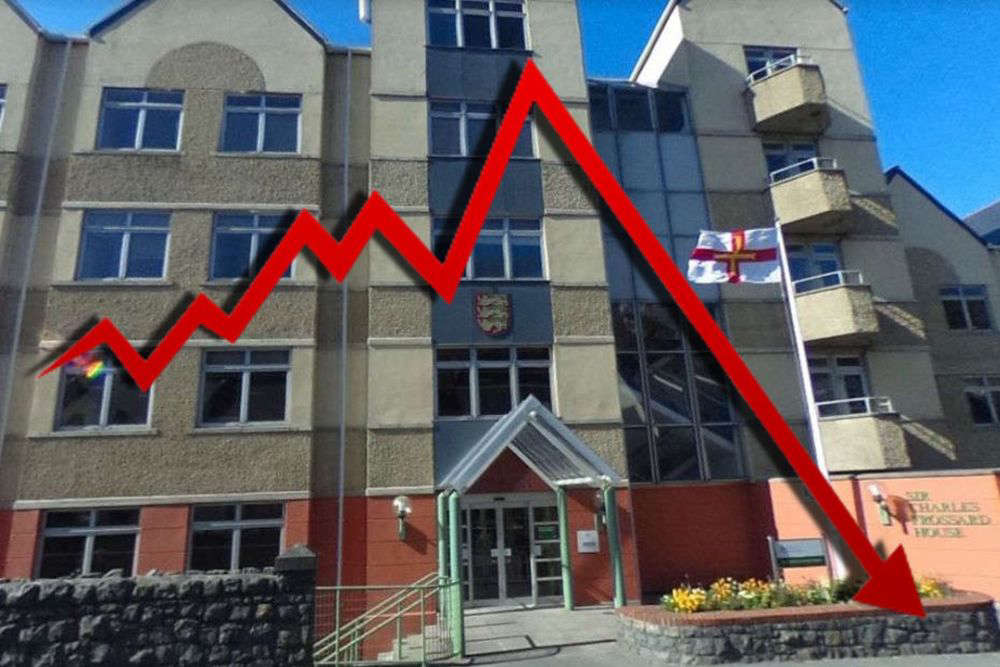 Guernsey's States have had their credit rating downgraded by the agency S&P Global Ratings.
Guernsey's rating is now A Plus, whereas it was Double A minus - that's a fall of two on the S&P scale.
Although it means Guernsey has a strong capacity to meet its financial commitments, it's more vulnerable to adverse economic conditions.
S&P says Guernsey's economy bounced back from Covid strongly and it's dealing well with ongoing external financial pressures caused by the war in Ukraine.
But it warns healthcare costs and fewer people of working age, hence a lower tax take, are impacting on public finances.
It also says the turmoil on the financial markets has dealt a blow to Guernsey's financial buffer.
Policy and Resources' deputy Mark Helyar says politicians need to take heed of the rating:
"A downgrading in our credit rating is something we need to take very seriously, and there's a real impact on our reputation as a stable, reliable, well-run jurisdiction and to the competitiveness of our local industry."
"I hope it serves as a wake-up call to States Members that there is no time left to carry on going around in circles hoping a solution will fall into our laps."