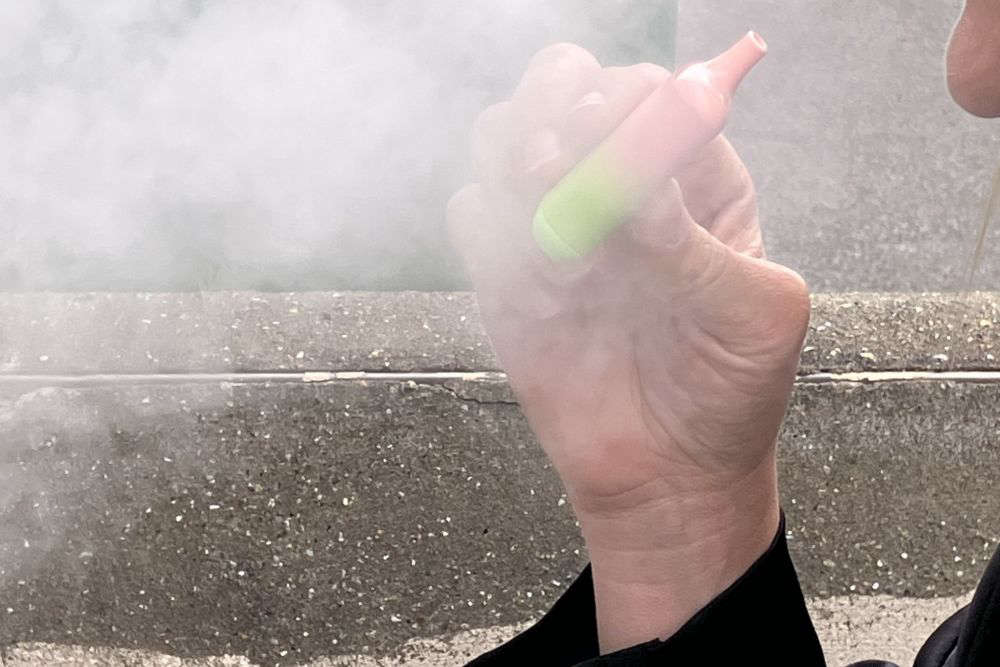 Work at an early stage, despite being identified as a 'priority' two years ago.
Substance abuse experts identified issues around vaping as a priority in their Combined Substance Use Strategy, 2021-2026, published two years ago.
Among the recommendations are banning the sale of vapes to the under 18s, looking at outlawing the advertising of vapes and a minimum safety standard for all e-cigarette products.
The Health Committee has agreed to these guidelines in principle, but admits 'work is at an early stage and requires further discussion and engagement.'
It says it wants to get a policy letter to the States by the end of the year.
Meanwhile, given the adverse publicity around vaping at the moment, Guernsey's Director of Public Health, Dr Nicola Brink, has said that the only people who should consider vaping are those trying to give up tobacco:
"My particular concern is around children and young people. Vaping companies are marketing products using colours, flavours and cheap disposable options and my worry is that these are targeting children.
Data from the Guernsey Young People's Survey 2022 showed a sharp increase in secondary school age students who vape regularly, rising from 2% in 2019 to 10% in 2022."
Former P&R vice-president Deputy Heidi Soulsby has called for more urgency:
She's absolutely right but we are behind when it comes to regulation. This has been a real issue in schools and needs sorting asap.

— Deputy Heidi Soulsby MBE (@HeidiSoulsby) May 31, 2023
This week, Rishi Sunak vowed to close a loophole that allows retailers to give vape samples to the under 18s.