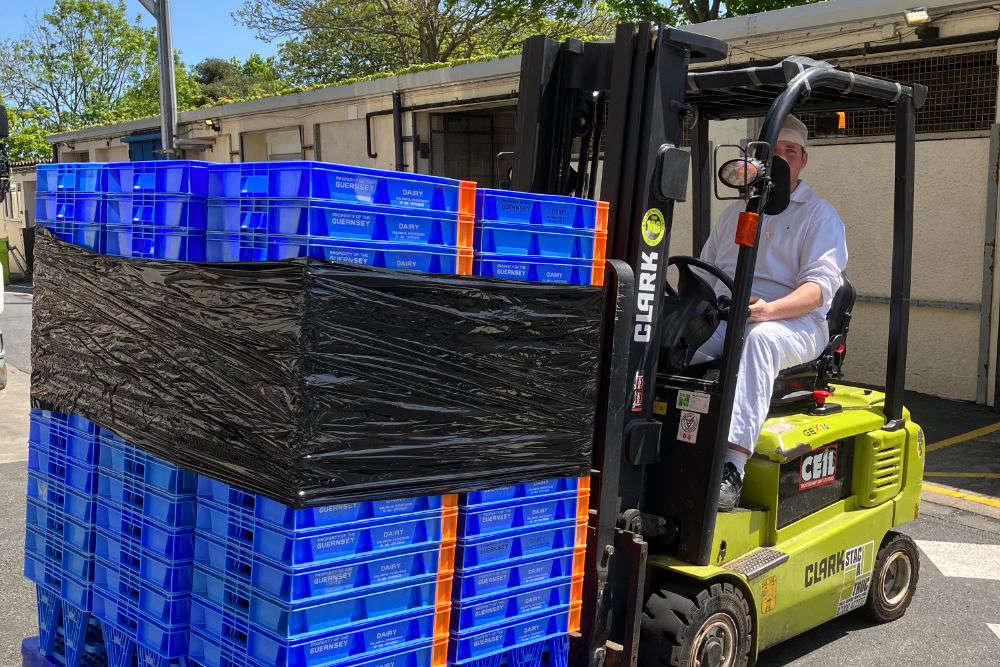 Islanders have been returning milk crates to the Dairy in their droves.
In mid May the Dairy warned that it might have to spend £30,000 on new milk crates, as it had so few left.
It calculated it was 3,000 crates short and that was affecting both milk production and deliveries.
So it asked islanders to return the blue and orange crates under an amnesty, and production manager at the Dairy, Dave Domaille, is delighted with the result:
"We've had the best response so far of the four or five appeals we've put out over the years. We're still going to have to order some in, but we're now fairly certain we've got enough for the year."
The design of the crates makes them strong and ideal for use as a step. Dave Domaille says people in construction often use them:
"We've had builders come up, we even had a scaffolder, which is unusual. We've sent a couple back, the really damaged crates. We said you might as well keep those."
The Dairy says each crate costs around £15 to replace, and that's risen over the past year. They're used to organise orders for milk rounds and for deliveries to the supermarkets, hotels and restaurants.