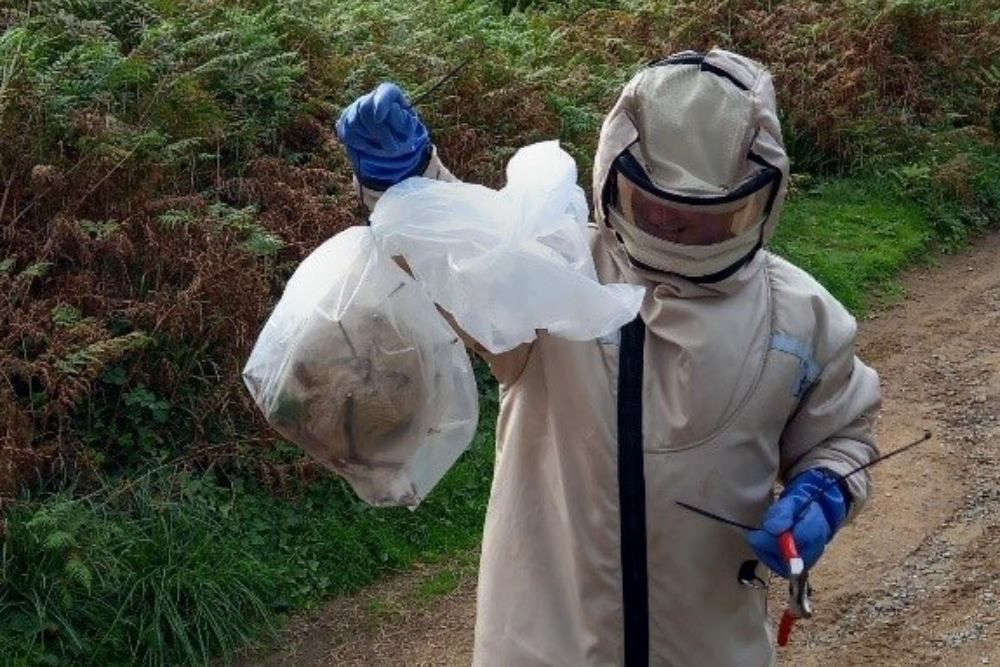 The number of Asian hornets in Guernsey remains low, thanks to the work of a local task force.
Guernsey's Asian Hornet team captured nine queens and destroyed four nests in 2022.
They say eradicating the invasive species protects the island, as the large insects eat native pollinators (such as bees) and are known to attack people if their nests are disturbed.
Project Coordinator, Francis Russell says quickly recognising a nest will help prevent the species from spreading:
"We're very grateful to members of the public across Guernsey, Herm, Sark and Alderney who have reported possible sightings to our team, as our strategy relies heavily on the vigilance and support of islanders.
Ahead of this year's spring trapping, we would continue to encourage islanders to familiarise themselves with information about Asian hornets and to remain on the lookout again as we head into the months of April and May."