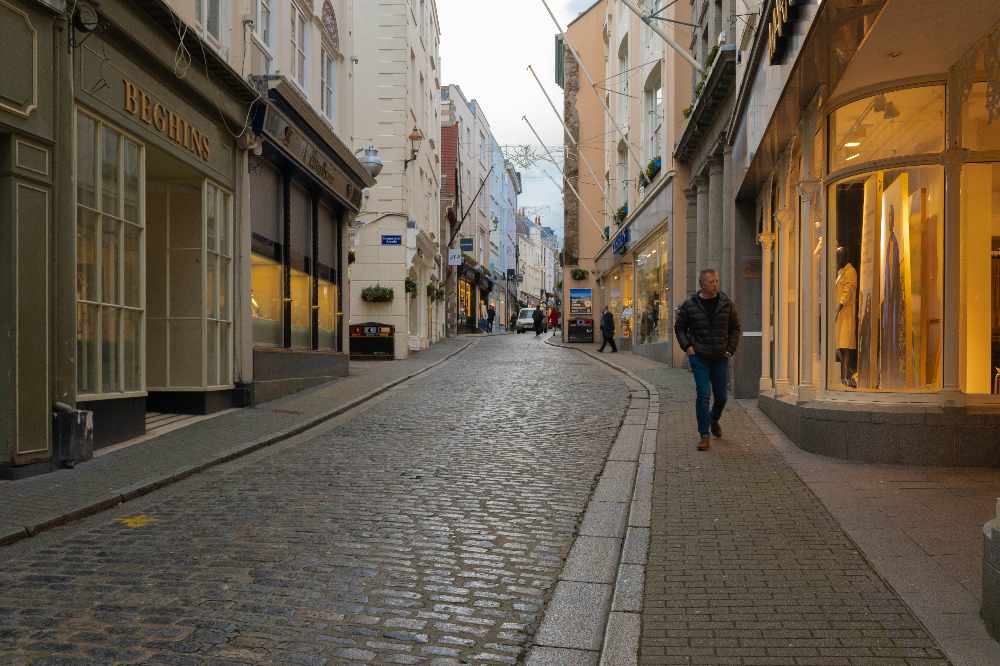 The Guernsey Retail Group says some members fear the cost of administering GST could force them out of business.
The Guernsey Retail Group is conducting a survey of members ahead of the States debate on GST and tax and social security reforms on 25 January.
Spokeswoman Korinne le Page says a number of members fear that passing on the cost of administering the tax to customers could see demand drop off, resulting in shop closures:
"We're talking thousands of pounds for shop owners to bring in systems that would enable them to manage and administer a GST."
She says this could result in empty shops in St Peter Port, the Bridge and the village centres of St Martin's and St Peter's:
"We believe this would negatively impact on our local community and completely ignores the value retail brings to the Island. The sector here has recovered well from the pandemic as our shop vacancy rate stands at 7.8%, comparing favourably with the UK which is running at 13.9%."
She says members are also concerned that if a GST threshold of £300,000 of annual turnover is introduced, that could act as a disincentive to growth, so shops will aim to trade below that figure:
"People who are below that are saying they will just keep their business down to a certain size so they never have to register for a sales tax which is no good for our economy. We want people to grow and expand. Expansion is good for the economy so again, it (GST) is going to thwart it."
Like a number of deputies, including Heidi Soulsby and Gavin St Pier, she believes introducing a consumption tax now would be bad timing:
"This is not the time to introduce a new, blanket tax when inflation and the cost of living are so high. The timing could not be worse and even if this comes into effect in two years, we have learned that the impact of inflation is long lasting and yet another hurdle for businesses to overcome, in addition to increased import costs, staff shortages and the ongoing threat of online shopping."
Korinne le Page says the survey also warns of the affect of GST on the tourism pound:
"We are perceived as a low-tax jurisdiction and without having any sales tax. Even with a threshold, we would still be perceived as charging a sales tax."
The Guernsey Retail Group's response to GST comes as the head of Policy and Resources, Deputy Peter Ferbrache, publishes a lengthy open letter to islanders about GST.
In it, he discusses the impact of the tax and social security reforms. He says the lowering of the income tax threshold to 15% on the first £30,000 earned will put £900 back into people's pockets, while personal allowance will rise by £600.
He writes that social security allowances will benefit lower income earners by around £700, meaning a saving of more than £2,000 a year.
Deputy Ferbrache writes that GST may not necessarily carry on rising from its 5% introductory base, as some are predicting:
"Some point to Jersey where the rate was increased from 3% to 5% a couple of years after their GST was introduced, which is fair enough. But similarly I think it's important to look at the full history, because that increase took place in 2011, and more than a decade later it is still at 5%.
Other jurisdictions' experiences with their own consumption taxes show they can go up, but they can go down too. As part of supporting its economy during the pandemic the UK applied significant reductions to VAT for areas such as hotels and visitor attractions."