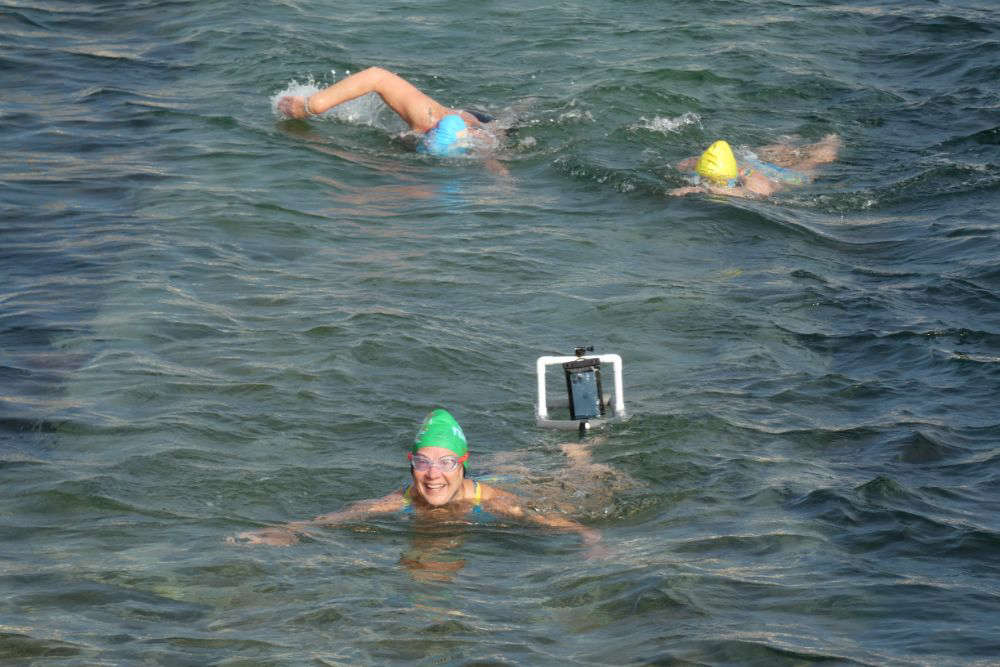 A Guernsey woman has chosen to participate in the island's first Alternative Transport Week in a unique way.
Jayne Packham, set off from Richmond Corner around 7:30am this morning (19 May), reaching the Salerie slipway in under an hour.
The challenge she set herself, was a part of The Better Journeys Project's Alternative Transport Week.
The organisation had previously suggested islanders try walking, cycling, or catching the bus this week to reduce congestion and pollution. But Jayne says she wanted to do something a little different:
"I love the idea of ATW and was inspired to get involved myself.
I live on the Bridge and work in town. I usually ride using the cycle lane but I'm a decent swimmer and decided to challenge myself to commute by sea instead."
Jayne was joined by two members of her sea swimming club, The Mental Tentacles, and live-streamed their journey:
Mental Tentacles live-stream
Barrie Duerden from the Better Journeys Project says they never expected this:
"This certainly is alternative!
It's fantastic that Jayne is supporting us in this way with a really tough challenge.
The commute from the Bridge towards town is very congested. Our traffic monitoring tells us that over half of the traffic going past the Red Lion at that time is by cars with a single occupant - one every 5 seconds.
If we want healthier, happier, wealthier islanders and a less congested and polluted island then we should support more sustainable travel. Clearly, Jayne is doing something amazing, but we can all do our bit".
Jayne also used this opportunity to campaign for a coastline lifeguard patrol to be introduced.
She says this would ensure the increasing number of sea swimmers, surfers, and paddle boarders were safe.