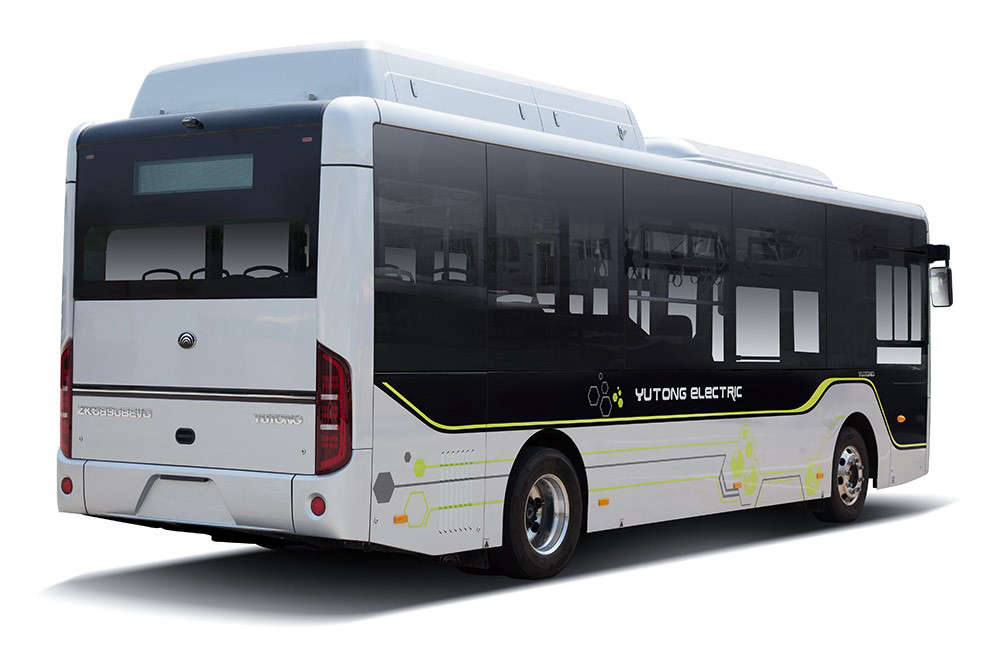 Over the next three days, CT Plus will be trialling an electric bus, with free rides from town included.
The Chinese built Yutong E9 can carry 62 passengers but the one brought over has seating for 23. It's fully wheelchair accessible.
It's been imported in a joint trial by the States, CT Plus and Pelican Engineering, a West Yorkshire based transport company that is the sole importer of Yutong buses.
Over the next three days it will test drive all of Guernsey's 24 bus routes to see how it handles tight corners, like the infamous one at Saints, and also Guernsey's hilly terrain.
The Yutong is supposed to be able to complete 195 miles on a single charge, which takes two hours, but hills drain batteries faster.
CT Plus say the average bus runs for 100 miles a day.
Kevin Hart, the director for CT Plus, says the trial is exciting:
"Since our last trial, technology has moved on and the range of vehicles is extending. The Yutong E9 is a great bus and we hope that the trial shows what is possible in the very near future."
On Friday (20 January) people will be able to try out the bus for free on short trips from the Town Terminus between 10.30 and 11.45 am.
Ian Downie is the head of Yutong UK and says they're pleased to be working with CT Plus:
"The benefits of our vehicles are that they are tried, tested and proven around the world. Not only are they zero emission, but they also have unrivalled passenger comfort, including full air conditioning."
Deputy Lindsay de Sausmarez, who heads up the Environment Committee, says the trial will hopefully prove that in future people will be able to leave the car at home and travel emission free:
"Trialling this bus supports the aims of our Transport Strategy as we work to reduce the number of miles that islanders travel in private motor vehicles, which are the biggest single source of transport-related greenhouse gas emissions. When it comes to buses, we must ensure they are easy to use, comfortable and reliable."