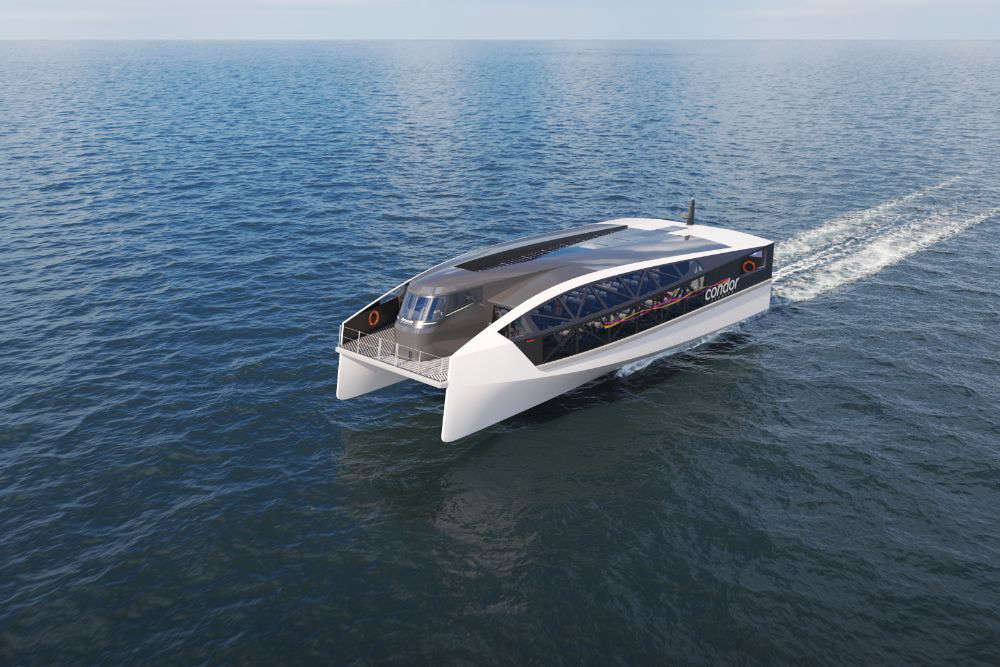 The e-foiler ferry is being developed by Artemis Technologies in Belfast and will be 100% electric powered.
The vessel is called the EF-24 and it will be able to reach speeds of 38 knots in smooth water with a range of more than 100 nautical miles and capacity for 150 passengers.
It uses something called an e-foiler to rise up above the water and skim across it, which Artemis says produces very little wake and usies up to 90% less energy than some conventional diesel powered ferries.
The e-foiler was originally created by Artemis for the America's Cup yacht race, and the one on the vessel is a development of it.
The new ferry is due to come into service in 2024 and Condor will operate it on the lough between Belfast and Bangor, a busy commuter route.
John Napton, Condor's CEO, says they're looking forward to running the revolutionary new vessel:
"As an experienced, commercial operator, we are really pleased to see the progress made by the Artemis team in Belfast in developing this concept into an operational mode of transport."
"Condor and our shareholder CTI are looking to the future and this includes exploring ways of reducing our carbon emissions and finding more sustainable travel solutions. Vessels, such as the EF-24, perfectly provide the clean alternative to traditional ferries."