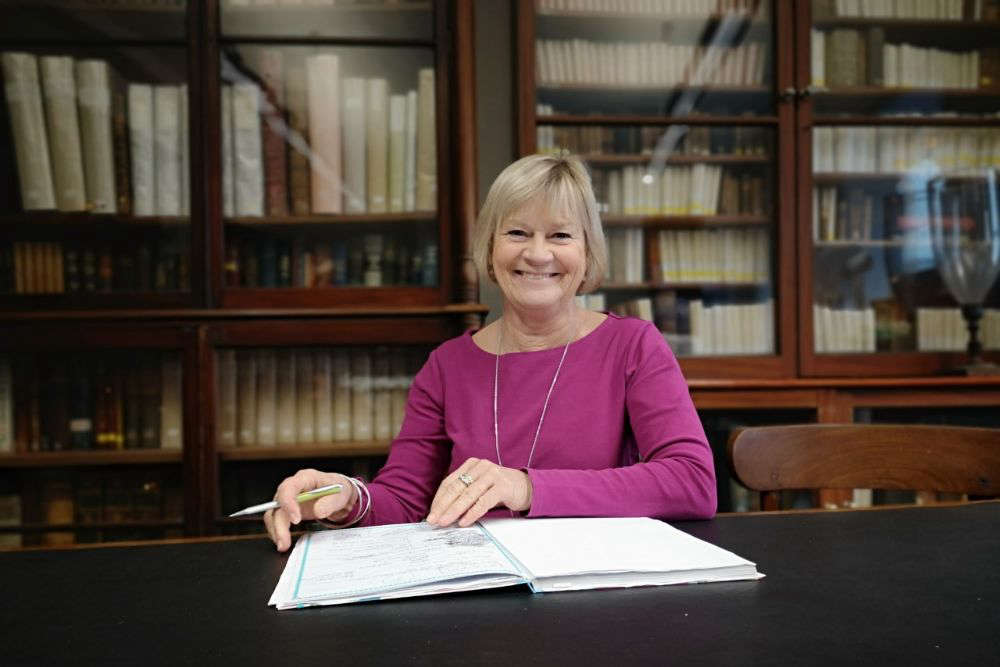 Laura Milligan, Chief Librarian of Guernsey's Guille-Allès Library, has retired following almost four decades with the service.
She has been in charge for the past eight years.
Cornelia James, who has been managing the Children and Young Peoples' Service, steps into the top position.
Laura has been telling Island FM about her legacy, leading the computerisation of the library in the 1980s and 90s.
"Guiding the library throughout that technical change and moving into the digital world - when I took over as Chief Librarian, I wanted to really tap into that. We have e-resources, audio books, books online, and other services, and I think that's something that I'm really proud of.
I've tried hard to keep the service moving with the times, just as the Library's founders Thomas Guille and Frederick Allès always wanted. They had remarkable and rather un-Victorian foresight, and talked about the Library always adapting to the changing needs of the future.
We've worked hard to do that through our expanding range of services, our community outreach, and our digital offering, while at the same time keeping focus on our core mission to make all kinds of knowledge and works of the imagination available to the public."
The now former librarian added that despite modern technology, borrowing hard copies of books are still popular.
"We're still reading, aren't we? Not everyone is lucky enough to have the wherewithal to buy books. That's what we're about, opening up that range of services and literature - the whole spectrum.
Obviously at it's heart it is a library and it's about reading, and culture, and learning. I think what's nice is that it is a community resource; we're able to offer all sorts of things beyond that which makes us feel more part of the island community."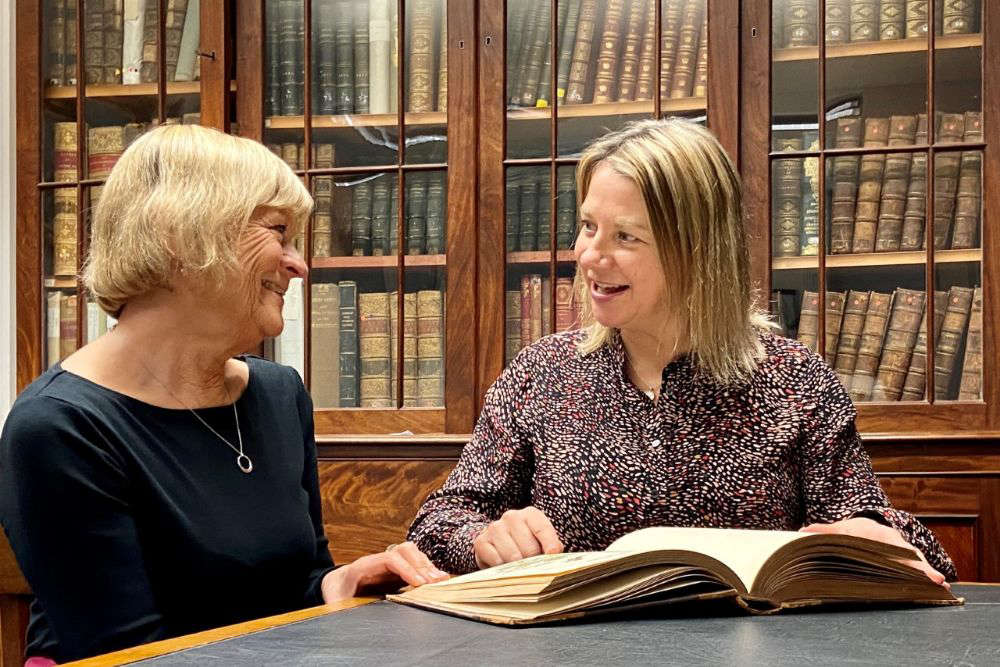 Cornelia James (right) takes over from Laura Milligan (left) as Chief Librarian
The next chapter in the library's story is now in the hands of Cornelia, who Laura describes as the 'perfect person to lead the library in the years ahead.'
"I know she will use her strong background in Children's and Outreach services, together with her incredible passion and dedication, to continue evolving the library service and expanding our presence in the community."
Cornelia James has paid tribute to her predecessor: "Laura has been an incredible servant to the Library, and I know I have big boots to fill!"