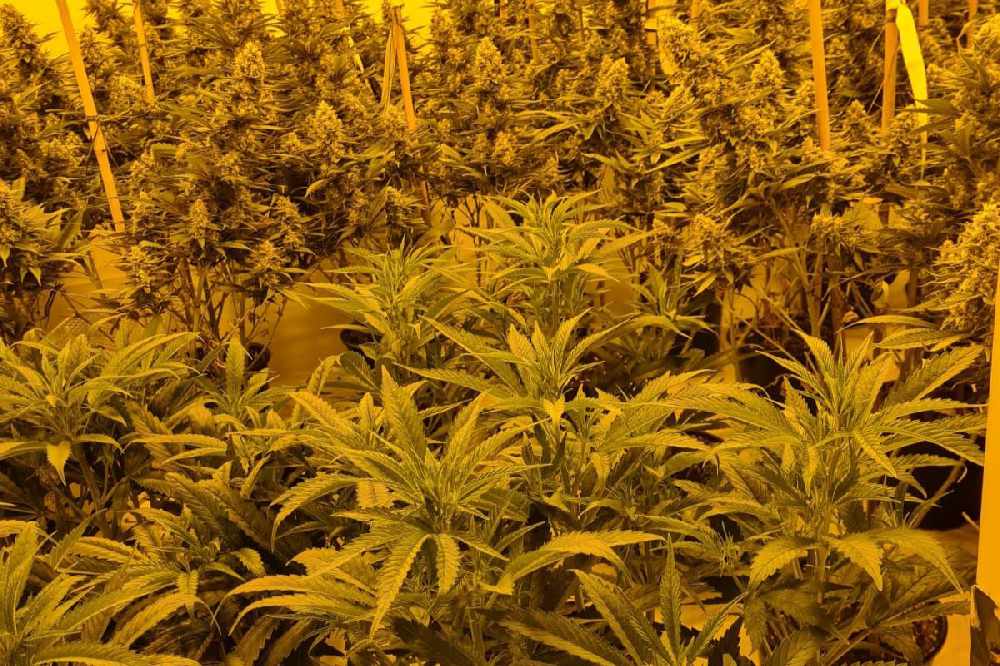 Deputies vote 20 to 14 to get Guernsey's Health Committee to scope out a study into legalising the Class B drug.
Guernsey's Health Committee will investigate the scope and resources it needs to establish a case for legalising cannabis.
Deputies spent more than a day debating the pros and cons of the motion in the Government Work Plan and predictably, views were polarised.
Deputy Liam McKenna opened the debate:
"My biggest fear is organised crime coming to Guernsey. And I would hope that the States of Guernsey are not so naïve as to think that legislation (sic) of cannabis will not attract drug lords from around the UK and further afield. Guernsey will see criminals the likes of which they've never experienced before in this island."
Deputy Andy Cameron said that regulation would result in a clean, profitable industry:
"A regulated cannabis industry in Guernsey will supply at least £2M a year tax revenue stream. It will increase our tourism offer. It will safeguard our children from accessing it on the black market. There are health improvements, job opportunities."
The vice president of the Health Committee, deputy Tina Bury, warned members that the motion before them was not about the instant decriminalisation of the Class B drug:
"To be clear. The proposition does not direct the Committee to come back with the answers. It directs the Committee to come back with the questions, the full list of questions, that then, if agreed or amended by this Assembly, would be resourced to be answered."
The president of Health, deputy Al Brouard, is in a minority on his committee for not wanting the review:
"At this time, we have other priorities, and we don't want to be debating whether or not we should have the legalisation or decriminalisation of cannabis."
The island's senior politician, deputy Peter Ferbrache, was concerned that a scoping review would divert funds from an already financially stretched health service.
"I've lifted up the mat, the mat deputy Brouard was telling us about yesterday got lifted in his kitchen because it had all these things coming out. I've lifted up the mat. I've even asked him if I could lift up his mat, to see if they're there. I can't find any resources to do this. There aren't any resources to do it."
Deputy Chris Blin discussed Guernsey's regulatory record, notably finance, to reassure members of the Assembly that a cannabis industry in the island would be well governed and good for business:
"We will end up in a very good place and we'll be catching up with everybody else, who're in a very good place."
In the end, deputies voted 20-14 for the review, with 5 members absent.
This vote is set against a backdrop of an island where the number of licences issued to local residents to enable them to take cannabis for medicinal reasons has mushroomed over the past year.
These people are prescribed cannabis with the psychoactive substance THC in it, but a prescription is only sanctioned after a detailed examination of a person's medical records to establish the reason they may need the drug. These tend to be for issues like anxiety, sleep disorders or chronic pain.
A number of businesses in Guernsey began growing cannabis without the psychoactive element a number of years ago, for medicinal use by people on island.
However, for a number of reasons, the industry has yet to live up to its promise of filling the vacuum left by the exit of the tomato industry.
The vote comes just over a week since the jailing of a well known pro cannabis campaigner for supplying the Class B drug.