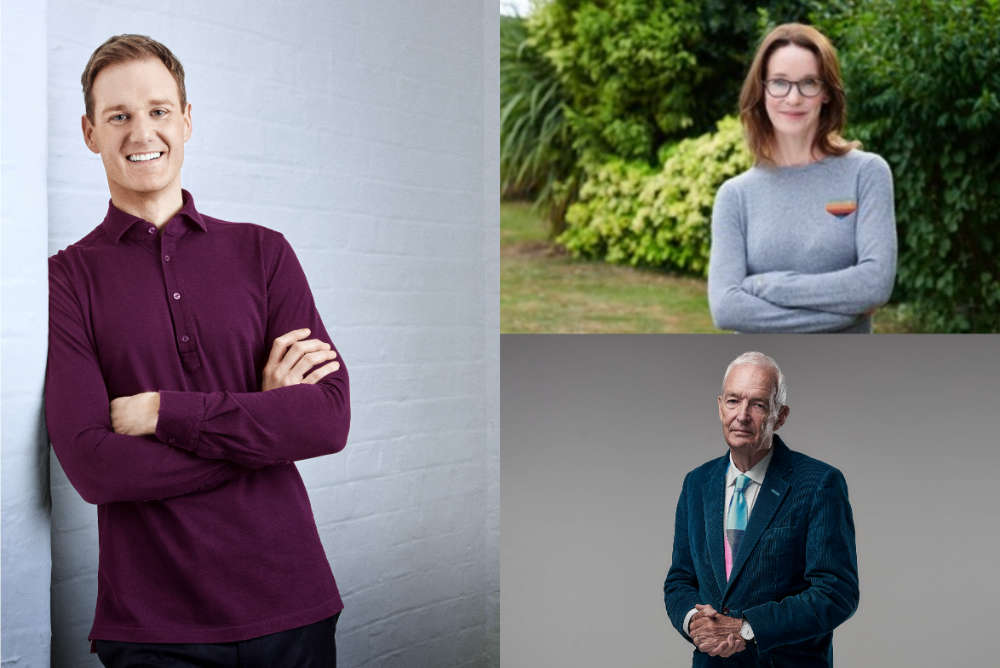 Journalists Jon Snow and Dan Walker, and Countdown's Susie Dent are among the big names at this year's Guernsey Literary festival.
They will be in the island this spring to talk about their new books and their careers.
The full programme will feature more than 50 events across five days, 10- 14 May.
Jon Snow, who presented Channel 4 news for 33 years until his retirement in 2021, has penned The State of Us - The Good News and the Bad News about our Society. It reflects on how the nation has changed across his five-decades long career.
Lexicographer Susie Dent from Channel 4 gameshow Countdown's 'Dictionary Corner' will discuss 'An Emotional Dictionary', in which she explores real and rarely used words that can pinpoint how we feel.
Dan Walker, former BBC Breakfast presenter who recently moved to anchor Channel 5's 5 News, celebrates some of the nation's quiet heroes in his book Standing on the Shoulders - Incredible Heroes and How They Inspire Us.
All three will be appearing at St James, Jon Snow on 11 May, Susie Dent and Dan Walker on the 13 May.
Festival organisers are looking for volunteers to act as stewards and transport guest speakers. Anyone interested should email Holly at volunteers@guernseyliteraryfestival.com