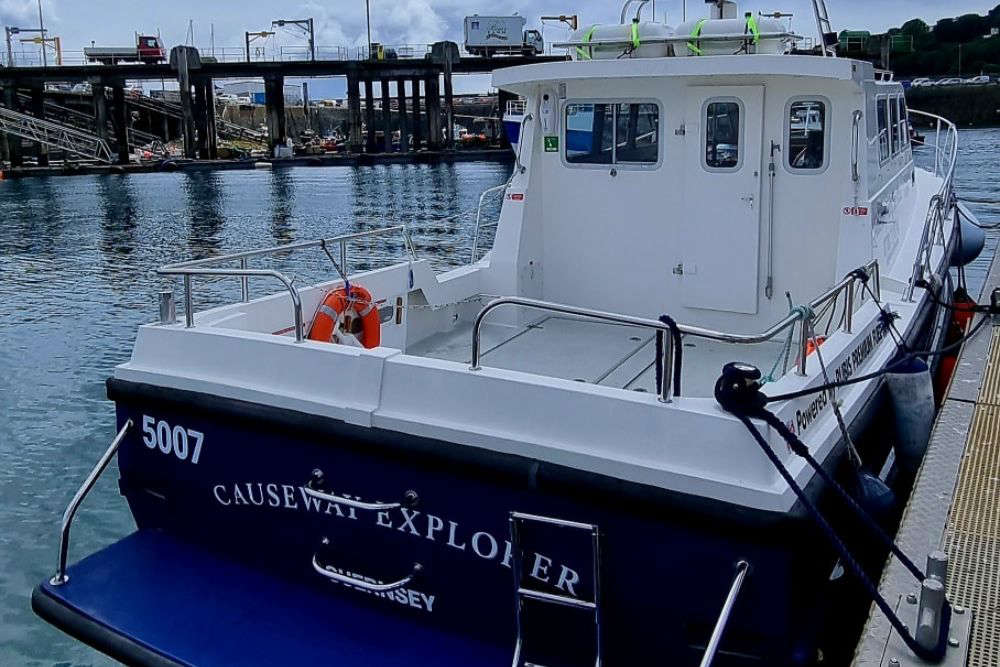 A second sea link between Alderney and Guernsey is now operating.
The Alderney Ferry Service was set up by partners Charlie Smith and Daniel Flinn earlier this year, but their first boat suffered engine problems during sea trials.
They have been able to purchase a replacement following a partnership with The Salty Blonde, which won the States tender to provide a sea link.
Charlie from the Alderney Ferry Company says there's no rivalry, and passengers will benefit:
"Bookings have gone up a considerable amount, and I know they are in the same situation as us and their bookings are increasing. So people are getting faith back into that sea link, which is what we want."
Causeway Explorer is back in Alderney 😁 We are all ready for tomorrow's sailings. Thank you to Dicky for getting this video of us coming home

Posted by Alderney Ferry Services Ltd on Thursday, June 30, 2022
Charlie says the reconditioned 12 seater vessel will allow passengers to sit outside in good weather.
"The boat we have now got is the Causeway Explorer. She is a phenomenal vessel. She is actually from Guernsey originally and went up to Orkney Islands to do some work up there, and we have brought her back home."
The company intends to bring its original boat back into service and develop the timetable to include routes to France or the other islands.