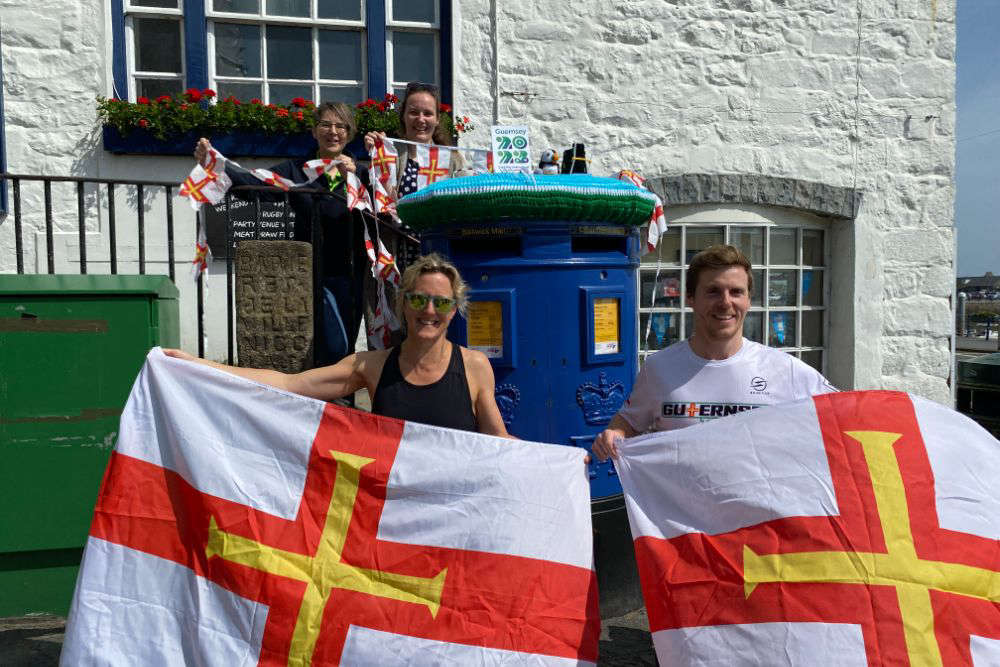 Back row L to R: Amanda Hibbs, communications and events for the Games, and crocheter Tamara O'Brien Front row L to R: Guernsey team triathletes Amy Critchlow and Chris Norman
To prepare for the hundreds of athletes and enthusiasts coming to the Bailiwick this July, the games organisers want Guernsey households and businesses to "bring out the bunting".
The "decorate your place" competition will award £100 to three of the island's most colourful entries.
Shops, schools, hotels and homes have until 1 July to enter online - with the actual games running from the 9 until the 14 of July.
Meanwhile, more crocheted post box toppers will start popping up around St Peter Port.
Tamara O'Brien's themed creations have been a bit hit in the past, celebrating pride, Christmas and most recently the king's coronation.
She says she set herself a big challenge this time:
"I'm making 14, one for every sport in the Island Games.
It's been a bit of a challenge because I've been trying to make some of them look like some of the Guernsey venues, but hopefully, people will like them when they go out."`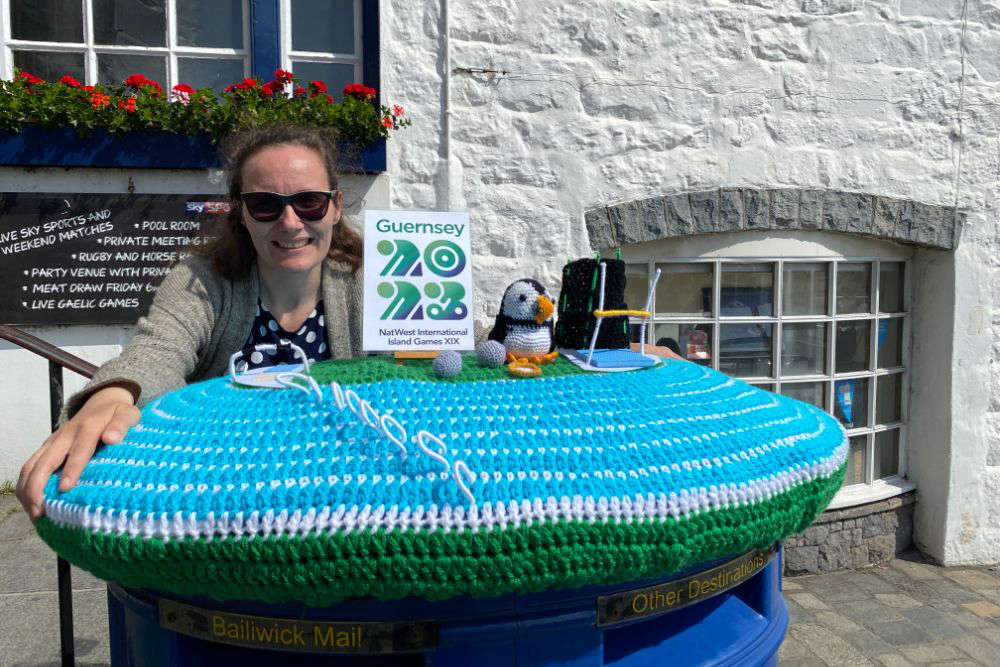 Crocheter Tamara O'Brien
After the games, she says she plans to hold an online auction, with the proceeds benefiting three local healthcare providers - The Frossard Children's Ward, Priaulx Premature Baby Foundation and GreenAcres Specialist Dementia Care Home.
"I wanted to try and help the community by making people smile with the toppers, and help charity at the same time."